Million dollar remote doesn't live up to its name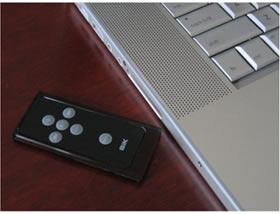 Do you have a lot of Apple products that you use on a daily basis? Don't you wish that you had something that you could hold in your hand that could control these wonderful products? The SiK rex could be just what you're looking for. They call it a remote control. You can get your very own for just under a cool million.
That's right folks, a tiny, useful little remote for a $1 million. I can't possibly find a good reason why something like this would cost that much. Amazingly enough, there is only 1 left in stock. You'd better hurry, at a price like this, it's bound to sell quickly.
I don't know if someone over at Amazon just made on crazy typo, or if there is some deep-rooted plot here, but you can purchase the SiK rex on Amazon through The SiK Store for just $25.95. I was really hoping that there would be something special about this thing to make it worth the money.
Apple Macbook remote control selling for a whopping milllion dollars [via newlaunches]