Milk app saves you cash on groceries almost effortlessly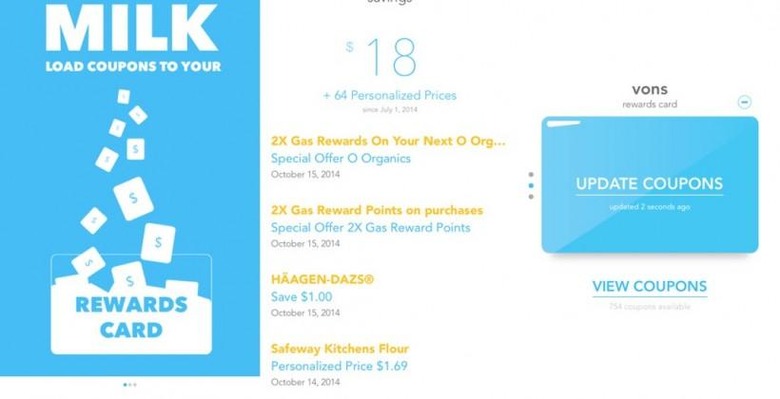 Unless you're one of the few who take advantage of Amazon's grocery delivery, trips to the grocery store are likely part of your day-to-day existence. You probably even have a rewards card for your local grocery store, which could save you a few cents on gas or freebies now and then. What if your rewards card could automatically reward you, in the moment, on your purchase? Milk is a new app that wants to do just that, and syncs with your existing rewards card to find coupons instantly.
It works pretty simply, at least for you and I, but Milk has a lot of things working on the back-end. Once you scan your rewards card into Milk, that's almost all you have to do.
When you're at the grocery store, just get into the Milk app and select the "Update Coupon" button. Then, go on about your shopping. When you checkout, scan your rewards card as you normally would. Milk syncs with the card to see what you've purchased, and will automatically apply coupons to stuff you've purchased.
For the first three months, Milk will cost you nothing. After that, it's $9.99/year. That's a pretty good way to see if the things you buy normally are on discount via Milk. If the savings outweigh the cost of the app, it might just be worth it in the long run.
Source: Milk