Miiverse shutdown announced for Wii U and 3DS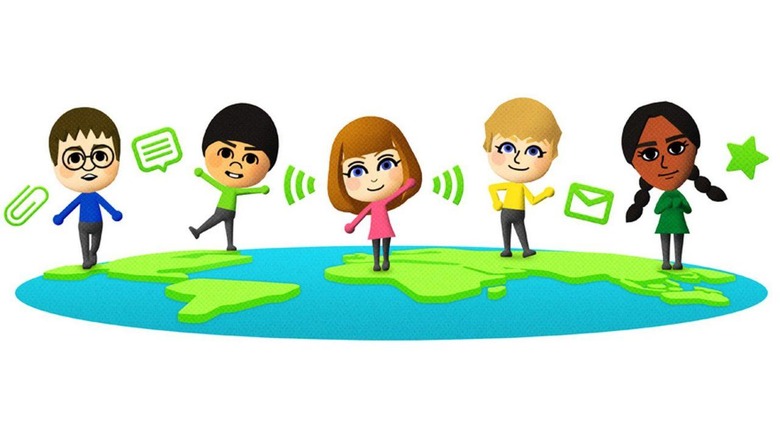 Nintendo revealed today that Miiverse – a social network of sorts for Wii U and 3DS – will be shutting down soon. Given Nintendo's eagerness to stop producing the Wii U once the launch of the Switch was imminent, we probably should have seen this coming next. The disappointing part for many players will be the fact that the Switch doesn't really have a Miiverse of its own, and may not ever have one.
Miiverse may not have been one of the most essential Wii U feature, but plenty of people used it when the Wii U was the latest and greatest machine from Nintendo. Miiverse allowed people to participate in communities for games that supported the feature on Wii U and 3DS, sharing screenshots and drawings or asking questions and posting tips. In some titles, Miiverse was a more baked-in feature – in The Legend of Zelda: Wind Waker HD, for instance, players could send off messages in bottles which would then be delivered to other players via Miiverse.
Nintendo announced today that both the Wii U and 3DS versions of Miiverse will shut down on November 8 – just a little over two months from now. This affects the Wii U more than the 3DS; while Miiverse was only supported in around 20 3DS games, support for the social network was much more prevalent on Wii U. Nintendo says that players will have the opportunity to download their Miiverse posts before the shut down occurs, though details on how or when that will happen weren't shared in this announcement
The shutdown of Miiverse has larger implications for one game in particular: Super Mario Maker on Wii U. After all, the core premise of that game is creating and sharing courses over Miiverse, and Super Mario Maker still has a fairly active fanbase despite the fact that Nintendo has moved on from the Wii U. Thankfully, Nintendo says that players will still be able to share created levels after Miiverse is shut down, with more details coming at a later date.
So, there you have it: one more nail in the coffin for the Wii U. Though this announcement was made on Nintendo's Japanese site, it likely applies to the NA and EU versions of Miiverse as well. It's unlikely that the Switch will get a version of Miiverse all its own, so if you're fond on the feature, you might want to savor these last couple of months. Will you miss Miiverse when it's gone? Head down to the comments section and share your take.