Mighty No. 9 trailer: the spirit of Mega-Man is alive and well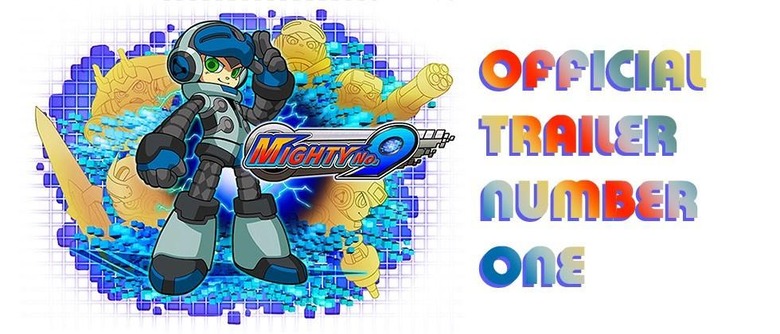 While you might still be getting bowled over by the release of the Fallout 4 trailer this morning, you're going to need to recover quick – here comes Mighty No. 9. Just in time to roll hard in a COMPLETELY different fashion, Mighty No. 9 is being presented here by Deep Silver after a massively successful KickStarter initiated months and months ago. What you're going to see here is a game that's made by the originator of Mega-Man, and in fact is a "Spiritual Successor" of our hero himself.
First, the trailer. This game is described by Deep Silver as "a side-scrolling action game takes these best elements from 8- and 16-bit classics that you know and love and transforms them with modern tech, fresh mechanics and fan input into something fresh and amazing!" Fan input. That's what we're talking about.
Keiji Inafune is bringing heat once again!
For the long record, this game sought out funding from fans to the tune of $900k, and received a whopping $3.8-million.
It's safe to say this is about to be a big release.
Below you'll see a number of screen caps from this extended gameplay trailer.
This game will be released on September 15th on several platforms. Releasing simultaneously on Wii U, PlayStation 4, and Xbox One, users will also have the opportunity to grab a "Retro Hero" DLC (blocky like Minecraft) with pre-orders, which start today.
This is the first full trailer for the game – but it's not our first look at the title. We've seen some very, VERY early gameplay as well. Have a peek at the timeline below for more Mighty No. 9 action in video form.