MiFi 4G LTE global USB modem U620L keeps you connected on the go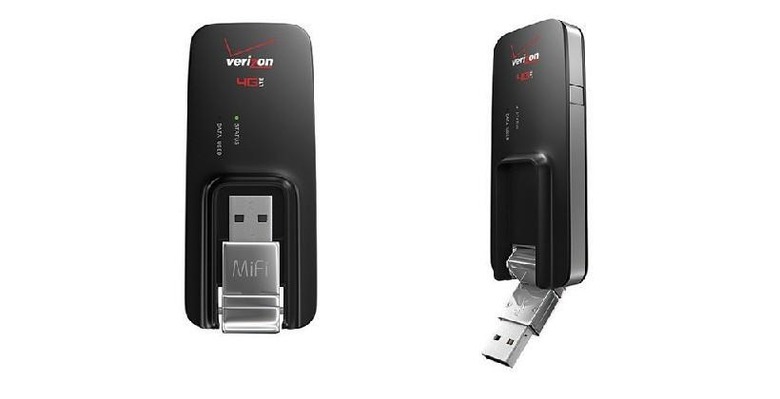 It's hard to stay connected to the internet when you are on the go in your home country; it's even harder if you travel around the world for business or pleasure. 4G service requires different frequencies to work depending on what country you are in and some normal 4G modems or hotspots won't work everywhere. Verizon has a new device called the MiFi 4G LTE Global USB modem U620L that will work anywhere your travels take you.
The modem s small and has a swivel down USB connector built in for connecting it to your computer. It operates on CDMA: 800/1900, GPRS/EDGE: 850/900/1800/1900, and UMTS/HSPA+: 850/900/1900/2100 networks. There is no software required for the modem to work, all the user needs to do is plug it in and get online.
Verizon says that the U620L has security that is robust enough to use it for government workers with advanced security features like VPN and IPv6 support. Verizon notes that the modem will work in over 200 countries around the world. Since all power the modem needs comes from the USB port of your computer, no international adapters are needed.
The U620L modem is available now online at no cost after a $50 mail-in rebate. That price does require a 2-year contract. The USB modem can be added to Verizon More Everything account for $20 per month. When added to an International Plan users can get 100MB of data on the go for $25 monthly.
SOURCE: Verizon