Microsoft's UK Boss Says New Console is Years Away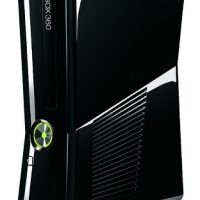 As we reach the five-year mark for the release of the original Xbox 360, many gamers out there are wondering when the next iteration, the next hardware evolution (or, hopefully, revolution) is coming. But, Stephen McGill, the Director of Xbox UK, says that the next version of the Xbox isn't coming for a few more years. In fact, his wording even says that the company isn't even considering their next console yet, as they focus more on the here and now, and try to continuously breathe life into the current generation console.
In the past, consoles were refreshed in a "timely" fashion, but since the launch of the PlayStation 2 from Sony, it's been shown that with the right content and price points, a console can out-last previous perceptions of life. Microsoft is hoping for the same effect with the Xbox 360. McGill, in a recent interview with Xbox 360 Achievements, said that this generation of consoles will be here for a long, long time. He went on to add that, "I think there's still a lot of legs left with the Xbox 360, so we're years away from contemplating what comes next."
It could be just a general use of wording, or McGill could be hinting at something a lot more interesting. Instead of saying "releasing," a new console in the next few years, he says that Microsoft isn't even contemplating their next console. It's probably not true, in the literal terms, as it would make more sense for Microsoft to always be on the look out for the next bits of hardware, as well as software, that they will integrate into the next Xbox console. But, if it is indeed true, then the release of a new Xbox console may even be further out than this article suggests.
As for Blu-ray, McGill doesn't believe a Blu-ray drive is all that important. He believes that instant viewing, or streaming of full 1080p, "Blu-ray quality" movies/TV shows is far more likely to remain the focus of the general consumer, and that Blu-ray "is going to be passed by as a format." An interesting out look on things, for sure, but with Kinect launching here in the States on November 4th, and in the UK on November 10th, perhaps the motion-sensing peripheral will indeed breathe new life into the console, and provide gamers with years more of fun and entertainment.
[via 1up]