Microsoft's Surface RT hits Staples December 12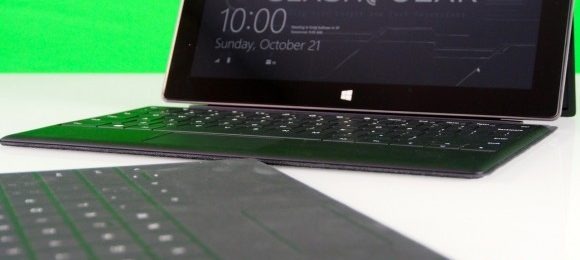 We reported earlier this morning that Microsoft plans to make the Surface RT available via unannounced retailers, with the first round of devices appearing soon. Now we've received confirmation that Staples will be the first retailer to offer the Surface RT, with the device hitting shelves tomorrow. Prices will be the same as Microsoft's.
Microsoft will be announcing additional retailers "soon." Rumor has it that the Surface RT will also be available at Best Buy and Walmart. This will mark a big moment for the Surface RT, which is currently only sold at Microsoft's grand total of 31 stores, plus online. Staples, meanwhile, has about 1,900 stores, giving the device a big boost in exposure.
Staples' Executive Vice President of Merchandising Mike Edwards offered this statement. "Staples is excited to provide this innovative product to customers just in time for the holiday season. Staples is a leader in offering the latest technology for small businesses and consumers, and our customers can now experience Surface in store or online."
Anyone who buys the Surface RT via Staples can utilize the company's "8 Way Easy" offer, which provides Windows 8 training, support, and startup for free. The Surface RT comes with Office Home & Student 2013RT. The 32GB model is priced at $499, while the 32GB with the Black Touch Cover is $599 and the 64GB model is $699.