Microsoft's newest employee meeting rooms are giant treehouses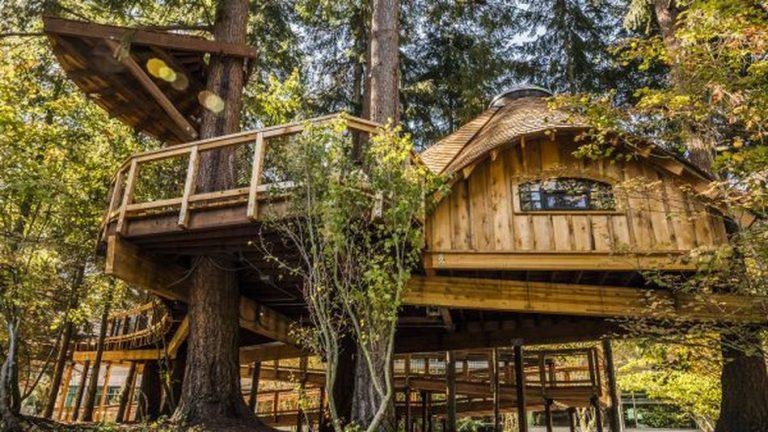 While Google is already well-known for its creative, unique office environments, and Apple has its cool new "spaceship campus," Microsoft has revealed that its employees can now enjoy a trio of giant treehouses. The treetop meeting spaces were built at the company's headquarters in Redmond, Washington, and are made to embrace the effects of nature on "creativity, focus, and happiness."
Microsoft shared a video on its company blog on Friday, detailing that the treehouses include a mix of enclosed meeting spaces and open areas, with a sheltered lounge to be completed later this year. The structures were designed by Pete Nelson, from the Animal Planet TV show Treehouse Masters, and were built to last for the next 20 years.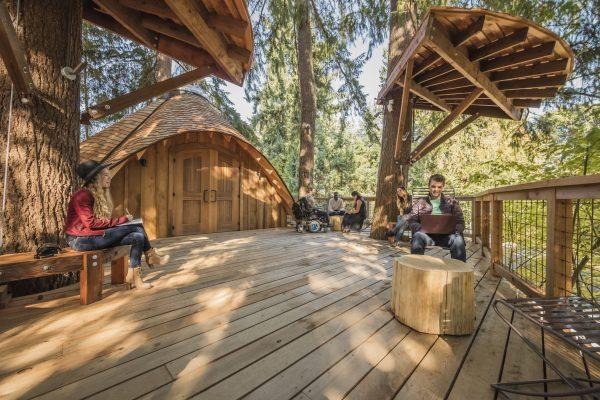 While the treehouses allow employees to enjoy the sights, sounds, and weather of the outdoors, they also include the necessities like WiFi and power outlets, along with comforts such as rocking chairs, weatherproof benches, fireplaces, and even an indoor cafeteria.
Apparently the idea for the treehouses came about after a survey showed that employees wanted to work outside if given the chance. They certainly seem like the ideal place to work on that PowerPoint presentation. As long as it's not raining, that is.
SOURCE Microsoft