Microsoft's new tool converts old win32 apps to Universal Windows apps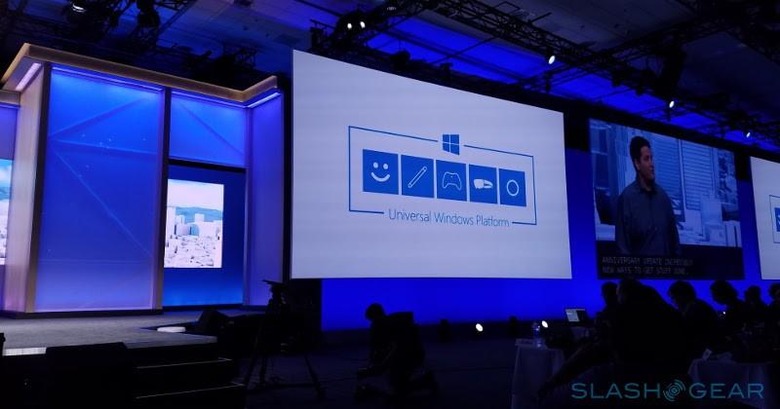 The initial launch of Microsoft's own app store was practically laughable because of the dearth of apps available for it, whether on tablets but especially on smartphones. The situation with Windows 10 is relatively better but there's still a lot of work to be done. Microsoft created a number of Projects, formally "bridges" to help convince developers to also support its new Universal Windows Platform or UWP, like the "Project Islandwood" iOS bridge and the now defunct "Project Astoria" Android bridge. "Project Centennial", which bridges win32 and .NET programs with UWP, is far from dead and Microsoft just released a new tool for that very purpose.
If you consider all permutations of the Windows platform, it actually has exponentially more software available than either iOS or Android. The bulk of those, however, are the "win32" programs, the ones that you normally install and run as .exe files, and some .NET software from a previous age. In Microsoft's ideal future, however, most, if not all, Windows programs will be Universal Windows programs that come from its Windows Store. UWP offers the benefits of security and stability as UWP apps practically run in sandboxes. However, UWP also means handing more control over to Microsoft, as it limits developers to using the somewhat limited and resource constrained features of UWP.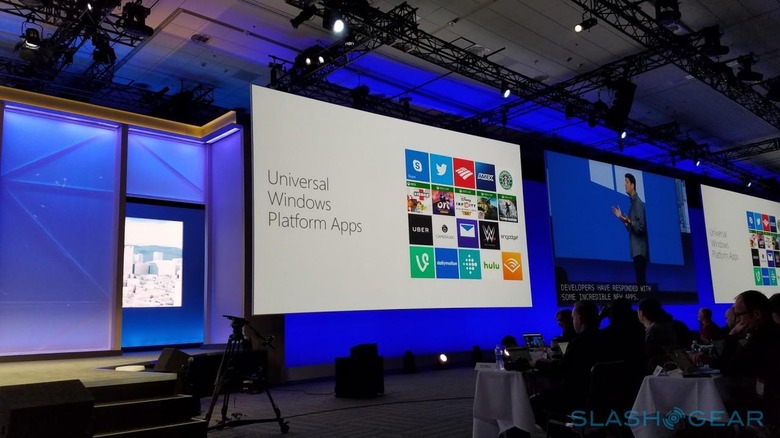 That last part is what many critics of UWP, like Epic Games' Tim Sweeney, have lambasted Microsoft for. While Microsoft of course also dictates the features and limitations of the win32 and .NET platforms, those have traditionally been more open and broader than the scope of the current UWP incarnation. Developers like Sweeney point out that UWP gives Microsoft far too much power and for too little gain. Microsoft, of course, promised to expand UWP in time, but it will only be able to do so much without breaking UWP's fundamental features.
Regardless of which side developers may be on, migrating existing win32 and .NET software is no small matter. Porting iOS and Android apps, with or without tools, might actually be easier. That's why Microsoft is now offering a Desktop App Converter tool that will, on paper, allow such "legacy" (as Microsoft likes to call them) software to be made available on the Windows Store.
Details of what the tool actually does are still undisclosed, but surely they will be limited in its current preview form. It most likely won't be a panacea, as Microsoft really wants software developers to adopt UWP fully in the long run. A more interesting question is whether such converted software will also be able to run on other Windows 10 devices, like smartphones and even the Xbox. Chances are unlikely, but there might be a few who hope so.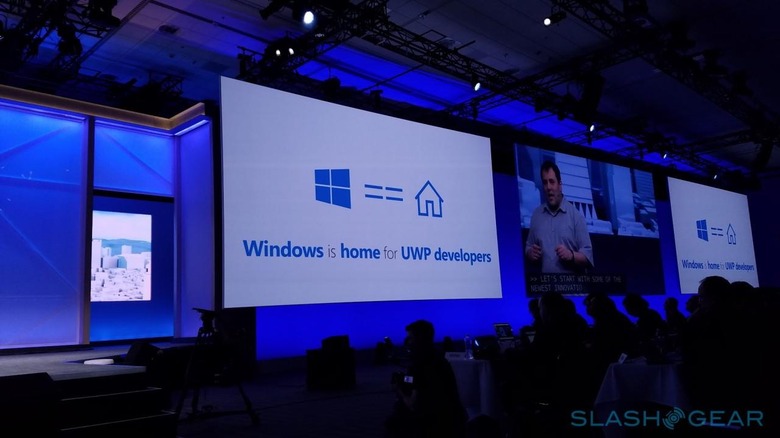 Head on over to our Microsoft Hub to see the rest of our BUILD 2016 coverage.
VIA: VentureBeat