Microsoft's Latest Sustainability Report Comes With A Free Minecraft Map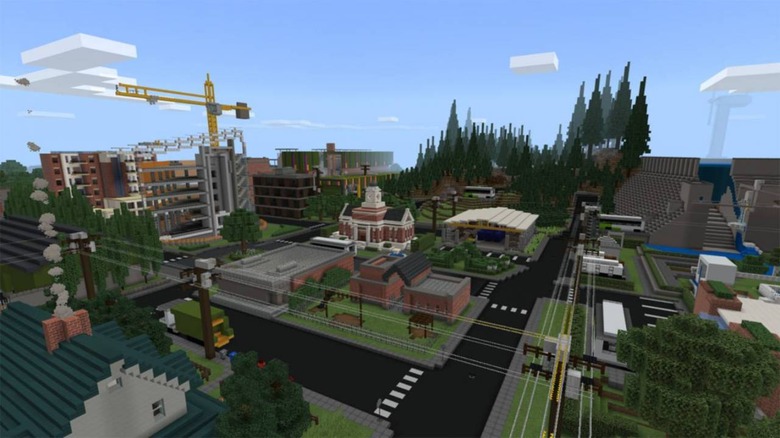 Microsoft has released its annual sustainability report and it comes with a unique twist: a free Minecraft city from Mojang Studios. Called 'Sustainability City,' the map lets players explore aspects of the sustainability report in an interactive way. As well, teachers can download half a dozen new lessons that 'give students a sense of stewardship for the planet,' according to Mojang.
In addition to letting players explore some of the 'goals and themes' from Microsoft's latest sustainability report, according to Mojang, students will get to participate in activities that teach them about vital practices and building a greener, more sustainable community. The six lessons are called:
- Outflow Order
- Sustainable Food Production
- Wasted to Wanted
- Dependable Forests
- Alternative Energy
- Sustainable Home
Sustainable City can be downloaded for free within Minecraft: Education Edition, as well as from the Minecraft Marketplace's 'Education Collection.' Once installed, the map will let you explore a landfill and learn about what kind of materials can be recycled, tour a sustainably built home, learn about responsible forestry, and more.
As for Microsoft's 2020 Environmental Sustainability Report, you can head over to the company's website to view the document. Among other things, Microsoft aims to be zero waste, water positive, and carbon negative by 2030.