Microsoft's huge, expensive Surface Hub finally starts shipping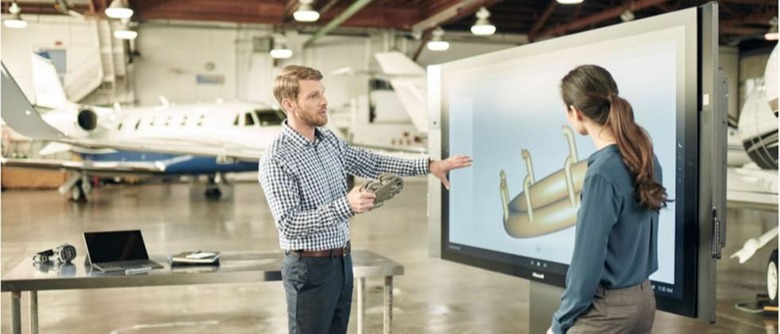 After several delays last year, Microsoft says it has now begun shipping its Surface Hub to business customers. Essentially a wall-mounted tablet, the huge display comes in two versions, a 55-inch HD model and the impressive 84-inch 4K version. They're priced at $9,000 and $22,000, respectively, so it's unlikely they will ever be offered to anyone but business and enterprise customers.
Furthering the comparisons to a standard tablet device, especially Microsoft's own, the Surface Hub comes installed with Windows 10 and is capable of multi-touch features, supports on-screen annotations with a special pressure-sensitive pen, and runs Office and Skype software.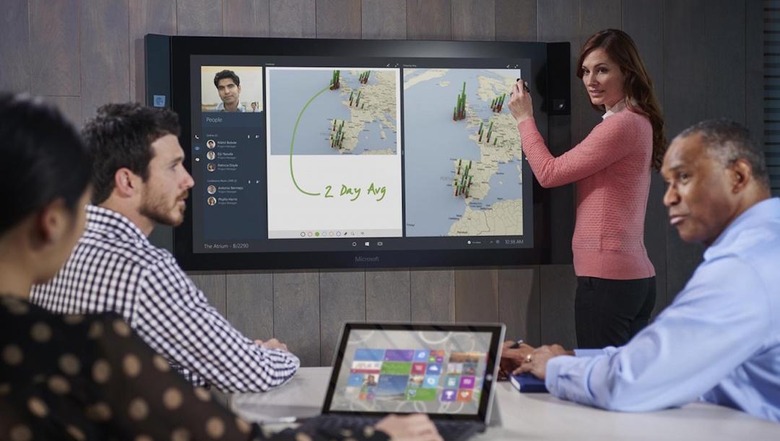 While the display is certainly large and pretty, the Surface Hub would honestly be pretty out of place in a home or other private user environment. The device is meant to shine in places like corporate meeting rooms, where teams can collaborate with more than one person writing or presenting something at once, in addition to teleconferencing tools and the ability to wirelessly mirror presentations to remote screens.
Microsoft hasn't revealed exact numbers on how many Surface Hubs have been ordered, but seeing as how the prices were increased late last year, you can bet on the customers who did buy one having deep pockets. We'll have to wait and see how well this device actually takes off, but in the meantime you can look at Microsoft's promotional images here and imagine the situations where you might see one someday.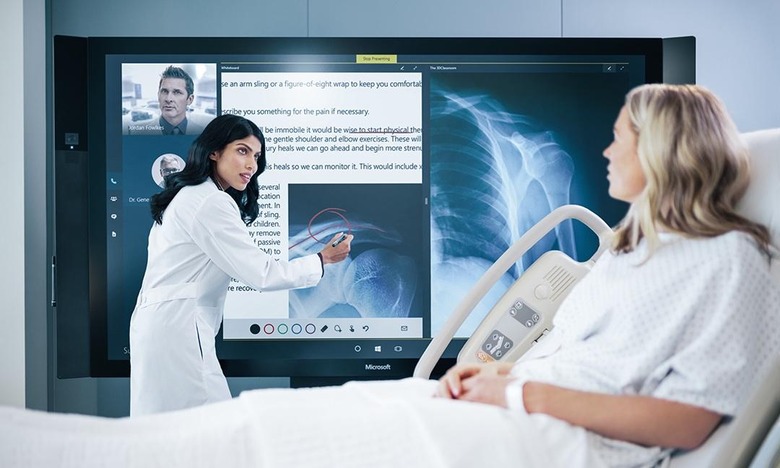 SOURCE Microsoft