Microsoft delays Surface Hub and hikes price by thousands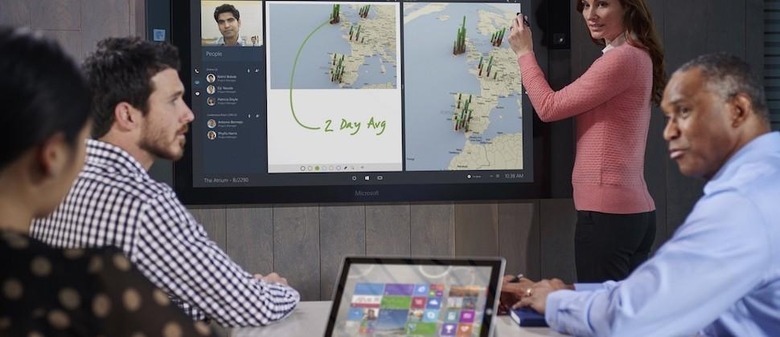 Microsoft's Surface Hub has been further delayed, with the huge touchscreen video-conferencing systems also climbing in price. The wall-mounted all-in-ones – ranging from 55-inches to a hefty 84-inches in size – went up for preorder back in July, but according to Microsoft the technology not only isn't quite ready to ship, but is in fact worth more than initially pegged.
Originally, Microsoft aimed to ship Surface Hub in September 2015, but the company was forced to delay that until January 1st with the excuse that the systems had ironically been "too popular" for the original manufacturing plans to keep up with demand.
Now, however, "we are still on track to ship the first Surface Hub devices to customers earlier next year" a spokesperson from the company told ZDNet, but it won't be until sometime within the three month period of Q1 2016.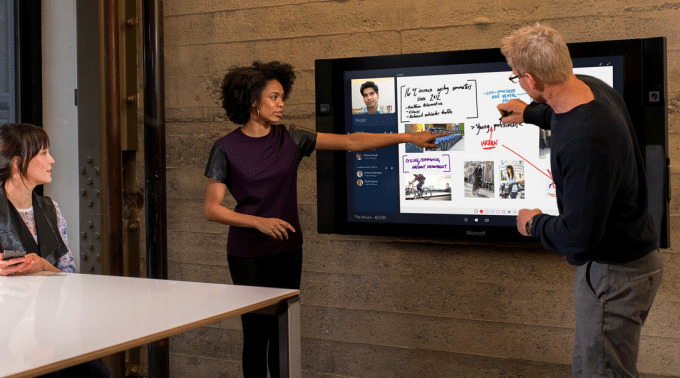 There's also a sting if you were holding off until the systems began shipping before placing an order. While those who preordered will still get the 55-inch Surface Hub for $6,999 and the 84-inch for $18,999, new orders will face at least $2k more for the same models.
The 55-inch Surface Hub will now be $8,999, while the 84-inch climbs even more, to $21,999.
"After evaluating the market opportunity and considering the unique collaboration scenarios Surface Hub offers, we believe these are the right prices to drive the business and the category forward" a spokesperson said of the changes.
Although raising prices seems like a move that would frustrate rather than encourage buyers, Microsoft clearly seems to think that an even more premium tag won't do anything to hinder sales of the fairly niche Windows 10 system.
As well as a full Windows PC, the smaller of the Surface Hub models has a 1080p display while the larger gets a 4K panel. Each supports digital stylus control for collaborating on documents and other projects.
VIA ZDNet
SOURCE Microsoft