Microsoft's hated desktop notifications are coming back to Windows 7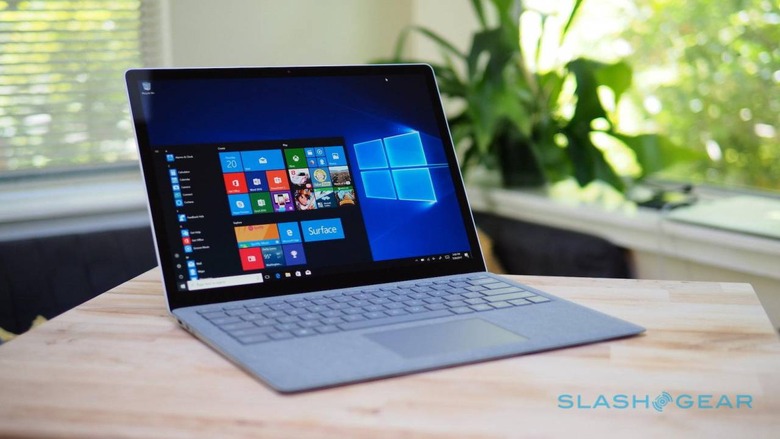 Back when Windows 10 first released, Microsoft offered free upgrades for those on Windows 7 and Windows 8. That was great, but the way it nagged users to upgrade with what felt like a stream of constant desktop pop-ups was not. If you managed to ignore those update notifications entirely and you hung on to your installation of Windows 7, get ready, because those desktop notifications are about to make a comeback.
Fortunately, it doesn't sound like they'll be anywhere near as annoying this time around, and what's more, they'll be centered around alerting users to a rather important issue. Back at the beginning of the year, Microsoft announced that support for Windows 7 will be ending on January 14, 2020, and these notifications will alert users to that end-of-life date.
In a blog post today, Windows corporate vice president Matt Barlow explained that these notifications will be appearing on Windows 7 PCs next month. Barlow says that they'll only be shown a "handful of times" over the rest of the year, so if you were worried that daily pop-ups urging you to upgrade would once again plague your computer, you can breathe a sigh of relief.
"These notifications are designed to help provide information only and if you would prefer not to receive them again, you'll be able to select an option for 'do not notify me again,' and we will not send you any further reminders," Barlow wrote. He also noted that Microsoft has set up a new webpage that explains what "end of support" means in regards to Windows 7 and what consumers need to do to switch to Windows 10.
That website also features links to the Microsoft Store, which is where users with aging PCs can buy a new one running Windows 10. All in all, it sounds like the return of these desktop notifications won't be as bad as they were the first time we encountered them, which is definitely good to hear. It seems that Microsoft has learned from all of the criticism it received when it was trying to get users to claim their Windows 10 upgrades, so let's hope that remains true the next time the company has a new operating system on offer.