Microsoft's 128GB Surface Pro already sold out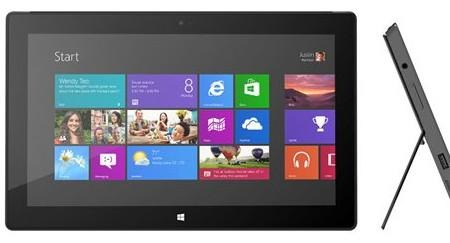 Earlier today, we reported that Microsoft's Surface Pro tablet is now available in the United States and Canada. Now a few hours later, reports are rolling in showing that the 128GB model is out of stock at many retailers, including Microsoft's online store in the US. Staples and Best Buy are also reported as having no 128GB model stock left.
Although we don't know how many devices each store had in stock, that all of them are sold out still shows an impressive demand for the oft-criticized device. Those who want a Surface Pro can still order the 64GB version, which consumers are less enthused about due to its lower actual available storage space. A microSD slot is available for storage expansion, however.
Unlike the previously released and moderately received Surface RT, which runs Windows RT, the Surface Pro is made with Intel hardware and runs the Windows 8 operating system. As such, users can run their favorite programs on the hybrid device and use it as they would any other laptop. Users can expect somewhere between 4 and 6 hours of battery life, depending on activity, something many feel is too low.
Following this release, the Surface RT version will be released in 13 additional countries throughout Europe on February 14, comprised of: Belgium, Austria, Denmark, Finland, Ireland, Italy, Luxembourg, Norway, the Netherlands, Portugal, Spain, Switzerland, and Sweden. You can check out our full review of the Surface Pro here, and of the Surface RT here.
[via Surface]