Microsoft Zune HD Officially Not Bound for European Markets Any Time Soon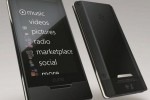 Sorry to say, but it looks like Microsoft is following their trending behavior, and not planning on releasing the Zune HD any time soon in the European market. There are a lot of assumptions regarding the reasoning behind this, especially after the initial Zune models never roamed far from home, but the truth is, it probably boils down to the Software and the content that propels the Zune.
Mobinaute caught up with Microsoft France's director of the division entertainment and terminals Francois Ruault, and asked him what was going on with the upcoming Personal Music Player. It basically boiled down that while there are no plans for the Zune HD to find its way to the market in that neck of the woods, there are also no plans to prevent it from ever going there. He also added that there is no reason to expect the device to come any time before the end of the year.
Sure, launching the Zune HD solely in America, where the iPod and iTunes seem to generally rule the roost with an iron fist, may not seem like the best decision, but it also does make some sense. While the Zune Software is the backbone of the Zune hardware, there is a lot of content there. They focus a lot on album content, videos, and the like, and tapping into the far-from-fledgling music industry over in a brand new market may be the wrong thing to do if you don't have all your bases covered. So if Microsoft is waiting until they can build an expansive, in-depth marketplace and software interface for the European market, then that's the right thing to do.
[via WM Power User]