Microsoft Zune 2.5 update adds TV, new social features & more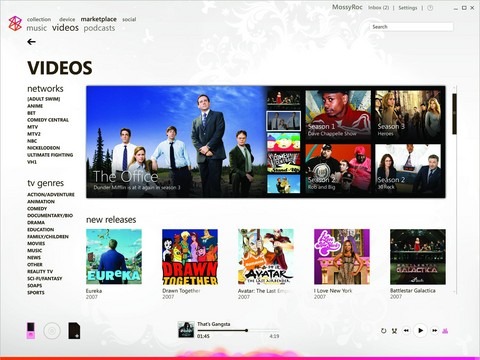 Microsoft have announced an update for their Zune PMP, version 2.5, which introduces new functionality to the device's software and firmware, as well as the Zune Marketplace online media store.  Gapless playback and auto-playlists, together with the ability to synchronize multiple devices simultaneously (and queue up new tracks for loading when the PMP is next plugged in) have all been added to the Zune itself.  Meanwhile, more than 800 television shows – including South Park, Heroes, Battlestar Galactica and SpongeBob SquarePants – have been added to the Zune Marketplace, priced at 160 Microsoft Points per episode (approximately $1.99).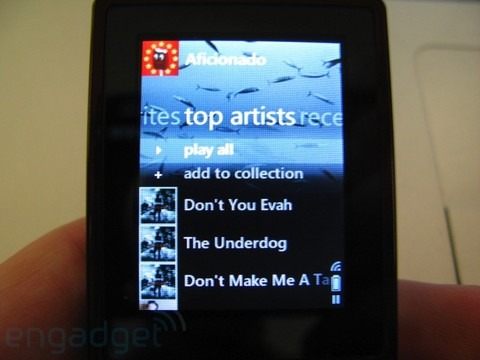 Microsoft have also been tinkering with their social networking features.  The 'Zune Card' – which records which music you have listened to recently – can now be carried on the PMP itself, and exchanged with other Zune owners via the device's WiFi.  If you're a Zune Pass subscriber (an unlimited download service with a $14.99 monthly subscription) then it will automatically download your friends' entire Zune Card playlist; if not, the option to flag tracks on the device for purchase next time it's syncronized is offered.  User-written reviews of albums and artists are also being introduced.
It's a relatively packed updated, but many iPod users will be looking at Microsoft's changes and saying that Apple have been offering much of the functionality for a while now.  The Zune Marketplace TV catalogue certainly pales in comparison to what iTunes offers.  However Microsoft are ahead of the game when it comes to device-to-device sharing (even if they still insist on the 3-play/3-day rule); the iPod touch might have WiFi but it's not being used in the same media-social way.  Given the success of the XBox 360, it would've been nice to see an easy way to transfer video bought on the console over to the PMP, too.
The update is available today, May 6th, and will be automatically applied to Zune software and to the PMP itself when plugged in.  Zunerama have more details of the changes and Engadget have some on-device live shots.