Microsoft Xbox Might Be Heading Beyond The Console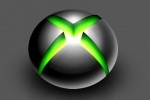 The Xbox Live update went out today, which included a bit of a shocker in of itself, but something a bit more interesting has emerged from a Microsoft job posting, sent out yesterday. It looks like Microsoft is looking LIVE Community Director in the Entertainment & Devices Division. From the posting, it looks like Microsoft is vying to bring together not just the Xbox 360 and Zune, but also Windows Mobile.
"The LIVE Engagement Team is looking for a LIVE Community Director to manage its LIVE community strategy and execution across a range of properties, from Xbox LIVE to Windows Mobile. This senior position will play a vital role in the community space as the LIVE Engagement team builds and programs Microsoft's next-generation, LIVE-enabled casual and social gaming platform across the Web, the console, mobile and beyond."
Microsoft is well versed in saying that they plan to invade the "three screens", which looks to be: TV, PC, and any and all mobile devices they can get their software onto. Of course, Windows Mobile is a well known Operating System on phones around the world, and Steve Ballmer said back in 2008 that the Zune Software would be integrating with WinMo, so maybe this is just one more step in that direction.
Zune would be getting their own games as well, called Indie Games, which was announced in June of this year. But as of right now, the only solid word of any Zune integration with the Xbox branch is Zune Video, which can be played via the Xbox 360 console, later in the year, but all of that might change with the release of the Zune HD. Might we see some kind of integration between video games, and the Zune HD, where gamers could potentially solve puzzles via their portable device, if not something more in depth?
[via ArsTechnica, thanks Adrian]