Microsoft Xbox Live Rewards to give goodies for achievements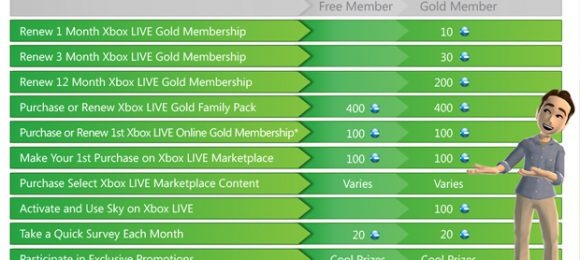 Beginning shortly, you'll be rewarded for getting those myriad achievements in your Xbox 360 games. Microsoft has hinted that there could be a new system in place that gives players special offers or content based on their Gamerscore level. Gamerscore values are pumped up by earning Achievements, virtual gold stars that players receive when they accomplish various in-game tasks.
These range from basic things like completing a level, to very obscure side quests and high score milestones that are meant to be granted to only the most hardcore players. The software giant alluded to the rewards program via Twitter, where it boasted about hitting 50,000 followers. The company wrote, "We've hit 50,000 followers, which means it's time for an announcement! Coming Fall: a new way to earn Rewards based on your Achievements!"
Sony also tried something like this with the PS3 and its online Playstation Network service. A very short-lived rewards program offered prizes including digital content and even physical goods like t-shirts, to users who were highly active within the PS3's online service. But that program was only ever rolled out to a hand-picked group of users, only lasted a matter of months, and was never rolled out to the entire PS3 user base.
[via Attack of the Fanboy]