Microsoft Xbox 360 Slim Official: 250GB HDD, 802.11n WiFi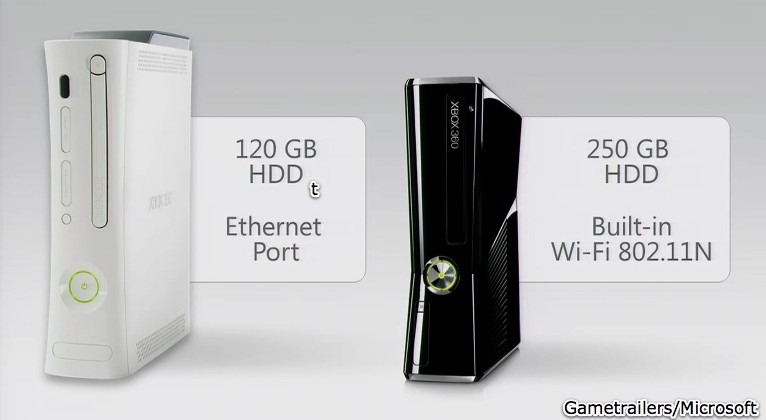 And the hits just keep on coming. Of course, just on the heels of announcing when the Kinect would go on sale, Microsoft have officially announced that a new, smaller, and shinier version of their Xbox 360 is going on sale, too. But, the difference here is that the new console is going on sale very, very soon. In fact, it has already started shipping.
That means that you should expect to see the new, smaller (slimmer) version of the Xbox 360 in stores by the end of this week, if not sooner. It comes in a nice, shiny black frame, and just by looking at it you can tell that it's a lot more angular, and in a good way. The new system comes with a 250GB hard drive, as well as built-in 802.11n WiFi connectivity.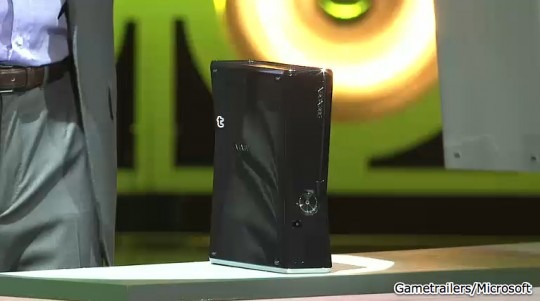 So, how much is Microsoft going to charge us? $300. That's right, they didn't give us a huge price jump for the new features, or the new aesthetics. $300 will speak volumes to plenty of customers out there, so we'd be surprised if these didn't "jump off the shelves" when they reach them. Anyone out there already antsy about getting your hands on one?
[images via Gametrailers]