Microsoft Xbox 360 holiday bundles announced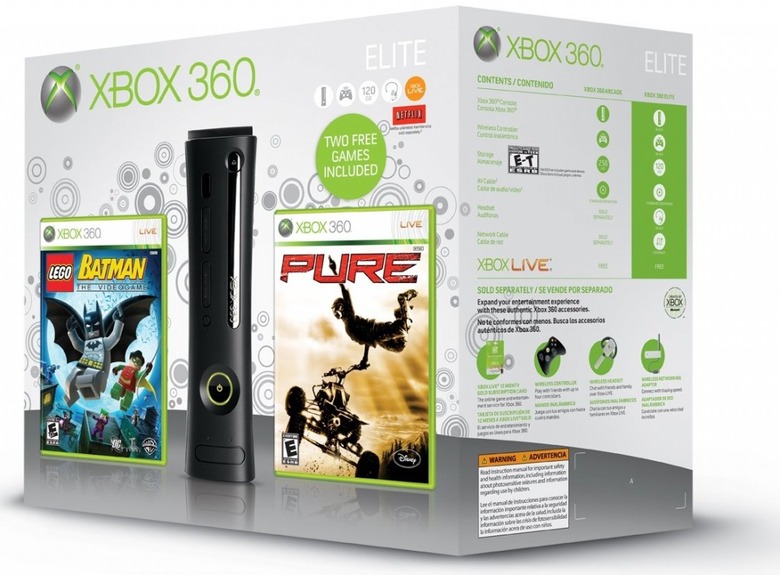 Microsoft have announced two gaming bundles for the upcoming holiday season, one including their Xbox 360 and the other intended for those who already own the console.  The Xbox 360 Elite Holiday Bundle pairs the console with two games, LEGO Batman and Pure, and is priced at $299.
As for the second – cheaper – bundle, that's the Xbox 360 Wireless Controller Game Pack, which comes with a Microsoft wireless controller for the 360 together with four titles.  The included games are Geometry Wars: Retro Evolved 2, Lumines LIVE!, Bomberman LIVE! and Ms Pac-Man, and the whole thing costs $59.99.
The console pack will go on sale in the US and Canada from today.  Meanwhile the Wireless Controller Game Pack will be sold in all Xbox LIVE regions, and arrive in November.