Microsoft Xbox 360 and ESPN Team-Up, Exclusively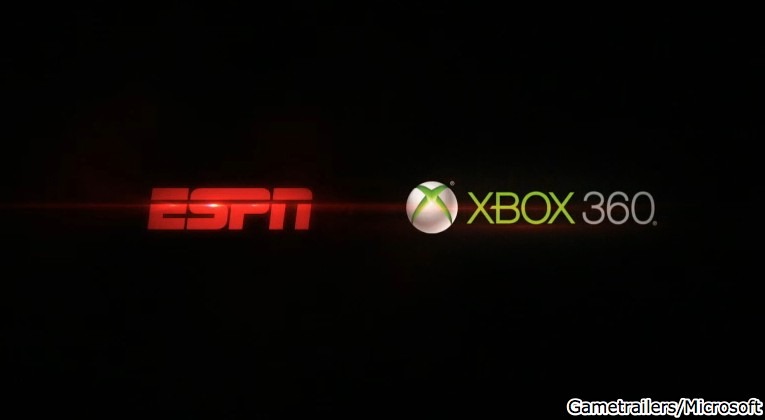 As the Xbox LIVE network increases in customer support, Microsoft's constant battle is to figure out new ways to make things interesting, worthwhile, and probably most important: withstanding. As they draw in new customers, they need to keep the features coming, making sure that they all want to stick around. On Monday, at the first day of official press coverage of E3 2010, Microsoft displayed a lot of different things. One of the most noteworthy? ESPN and Microsoft have made an exclusive agreement to bring all the goodness of ESPN3 to Xbox LIVE subscribers.
The online portal is, of course, going to support Microsoft Kinect (formerly known as Project Natal), and you'll also get access to over 3,500 live sporting events. Other features include instant replay (which you can activate by voice control, thanks to Kinect), and you can also access highlights on the fly. There's HD streaming, which should make plenty of HDTV owners out there happy.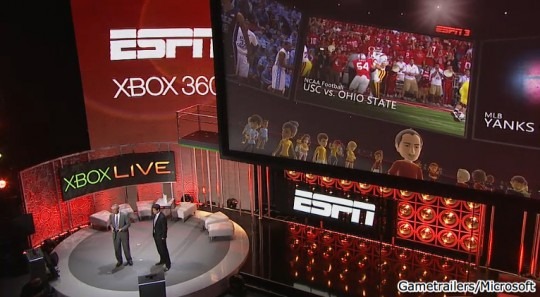 The big question for Microsoft, though, especially when they introduce a new feature such as this, is the cost. Thankfully, all you need is a Gold account for Xbox LIVE, a TV provider/ISP that supports it, and that's it. It won't cost you anything extra.
[images via GameTrailers]