Microsoft Wireless Mouse 3000 Gets New Special Edition Colors For The Spring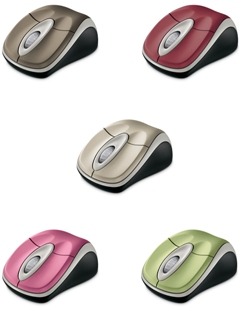 These mice are a classic, but a fan favorite. They might even be, dare I say, the best mobile mice you can get, and they almost never change. But, they recently received a Special Edition color upgrade including two fruits, a plant, and two creams.
Those colors are Pomegranate, which is red; Dragon Fruit, which is dark pink; Aloe, which is green; Milk Chocolate, which is brown; and Crème Brule, which is khaki colored. Also, regardless of my own personal opinion of how great this mouse is, it was the number on best selling notebook mouse in the U.S.
It has HD optical technology, a small, compact shape, while remaining ergonomic, and a snap in wireless receiver that is equally small and compact. Best Buy will be receiving all but the Crème Brule color come May for $29.95, the 5th color and more retailer coverage will come in June.
[via GearLog]