Microsoft Whiteboard public preview spruces up collaboration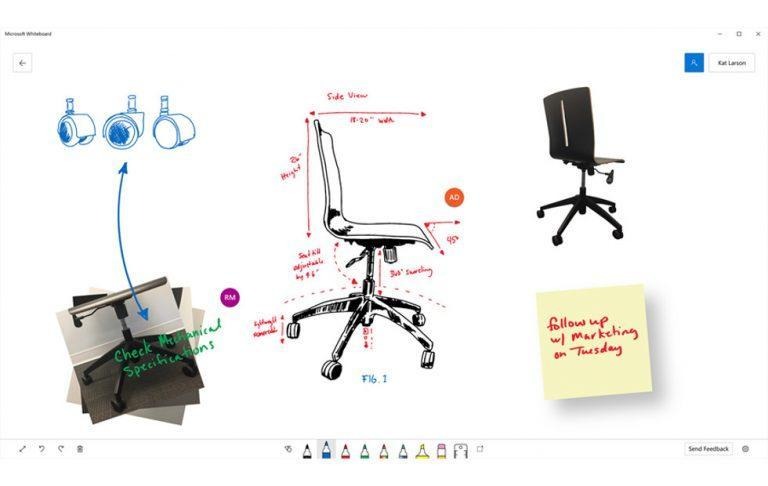 Microsoft has fallen in love with ink. Ever since it put out the first Surface tablets, it has worked on making the stylus a first-class citizen in most of its products, both hardware and software. But most of those features have mostly been at the service of the individual. Earlier this year, Microsoft showed off a new Whiteboard app that brings that power to teams, especially those working remotely. After being secluded behind closed doors, Microsoft is making the app available for anyone with a Windows 10 device to try out for their own brainstorming session.
The idea Microsoft Whiteboard is really simple. It is a digital whiteboard that takes advantage of the inking technologies the company has developed so far. But unlike a physical whiteboard, collaboration doesn't need to happen real-time. And your whiteboards are automatically saved to Microsoft's US servers (for now) if you sign in with a Microsoft account.
The Whiteboard app is just the latest in Redmond's attempt to reclaim its territory in the enterprise space. While it has mostly focused on business machines, and Windows 10 deployments, it has recently put a focus on the creative and productive aspects of work as well, as seen in its Surface line of products and best exemplified by the Surface Hub interactive whiteboard.
It isn't alone in that space. Google has also launched its own cloud-connected Jamboard. But unlike Google's version, the Whiteboard app isn't confined to the Surface Hub or even just Microsoft Surface devices. This preview makes it available to anyone with a Windows 10 or even Windows 10 S device to the app.
Now for the fine print. The initial rollout is limited to the English language only. There are no regional restrictions yet, but the rollout isn't expected to be completed until 24 hour or more. The app is free to use and try but if you want to save your work, you need to login with a Microsoft account. And if you actually want to use the app for collaboration, at least one of the participants must have an Office 365 account.
SOURCE: Microsoft