Microsoft Wallet tap to pay is officially out, for Insiders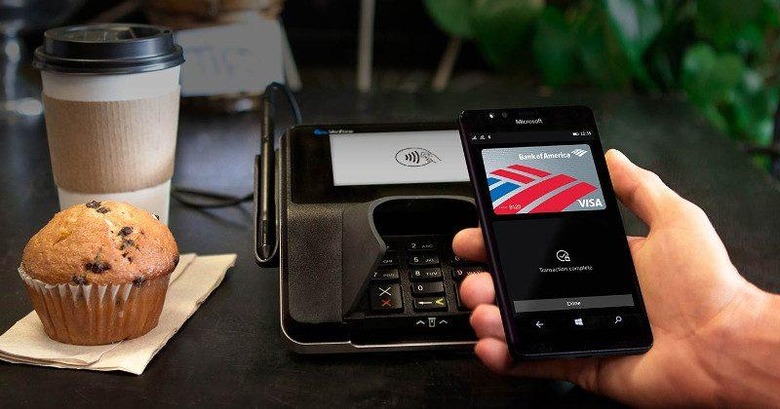 It's finally here. Microsoft has finally announced its formal entry into the mobile payments market. Or rather, as Microsoft calls it, cloud-based payment. As reported before, Microsoft Wallet is the new Windows 10 Mobile app that will enable this tap to pay feature for a very select few Lumia models. But since Microsoft has partnered directly with MasterCard and Visa, it means that any contactless payment terminal automagically supports Microsoft Wallet as well. Plus, it supports rewards and loyalty cards right off the bat as well.
With the mobile payments market continually increasing in the number of players, the competition boils down to the number of merchants and terminals you can support. To some extent, Samsung Pay leads by a wide margin thanks to how it can support traditional magstripe POS, albeit only for a few of its flagship devices. But with the number of contactless payment terminals already spread out in the country, Microsoft Wallet can easily piggyback on those for ease of payment.
Microsoft Wallet claims to work with Visa and MasterCard debit or credit cards, though those will still be subject to bank approval. Currently, Microsoft lists Bank of America, Chase, US Bank, and a few more as the first to be included in the party. There is also room for rewards and membership cards, which can be scanned or manually input into the app. Participating merchants will simply have to scan the barcode from the smartphone or reference some code. Microsoft does warn users that some organizations require a membership card with a photo, so it might not actually be accepted in all places. Best to double check before leaving the card at home.
While Microsoft Wallet does have the numerous existing terminals at its disposal, it loses on the number of smartphone models it will work on. Currently, it only supports The Lumia 950, 950 XL, 650, and 650 Dual, which should also be running Windows 10. And forget about fast authentication, as none of those have fingerprint scanners, which means you'll have to type in your passcode for the transaction. That feature could likely come when the HP Elite X3 arrives.
SOURCE: Microsoft