Microsoft updates SkyDrive with faster uploads and photo timeline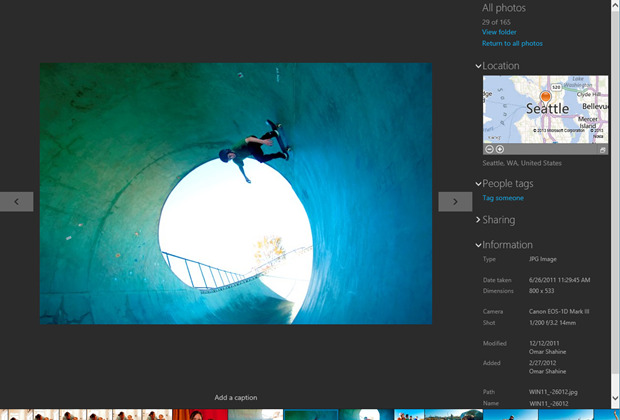 Microsoft has given SkyDrive another update, this one tailored towards the type of content it says it is primarily used for – photographs. With this update, which is rolling out now and will reach users within the next 48 hours, there's a new photo timeline, as well as faster uploads, a switched up thumbnail layout, and thumbnails for Word and PowerPoint files.
You can check out the new photo timeline by heading over to SkyDrive, or via the image below if the update hasn't rolled your way yet. Photographs are sorted in a way that aggregates them based on album and time. For example, one batch of images taken an hour or two before a second batch will show up in its own separate collection, making it easier to find images. Navigation can be accessed via month in yearly groupings. There's also a filmstrip view (above) for watching them in a slideshow.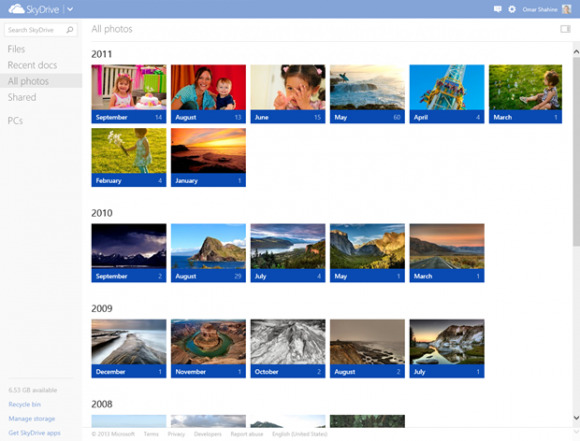 That change aside, users will also find that uploading photographs using SkyDrive's desktop application will be faster after the update arrives. According to Microsoft, this change is to address feedback it has received from users about how long it took to upload images, resulting in changes to both server code and the application itself. Uploads are said to be 2x to 3x faster.
Using thumbnails, users can find the file they're looking for faster by narrowing in on the ones related to the application to which it pertains. To facilitate this, there's a new layout for thumbnails, and beyond that the addition of thumbnails for both PowerPoint and Word files, adding to the rate at which items be located.
As we noted earlier this week, Microsoft also recently announced that full-resolution SkyDrive image and videos uploads for Windows Phone users was going global, giving users in previously unavailable markets access to the feature. Says the SkyDrive update notice, this feature has now officially be rolled out across the global for all users.
SOURCE: Windows