Microsoft updates OneNote app with iPad support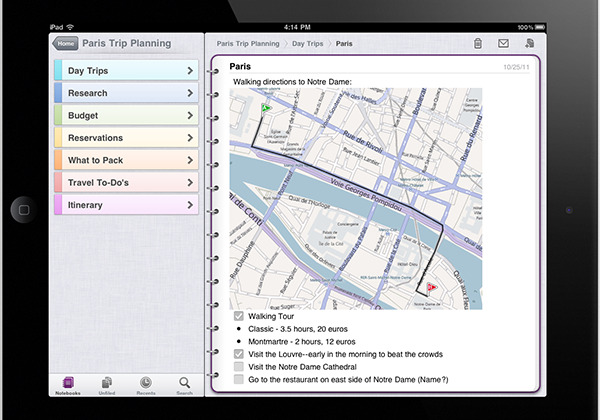 Microsoft announced today that it is making its popular note-taking app, OneNote, available for the iPad. With this update to version 1.3, the OneNote app now features a new interface specifically designed to take advantage of the iPad's larger screen.
The update brings several improvements that extend to the iPhone version of the app as well. Some of the new features include a tabbed user interface, quick note creation in the Unfiled Notes section, table rendering, localization into several new languages and markets, improved Windows Live sign-in experience, and the option to sync notebooks only over a Wi-Fi connection.
The OneNote app requires iOS 4.3 or later to work and also requires a Windows Live account to sync the notebooks with Microsoft's SkyDrive cloud storage. The service is free up to 500 active notes with unlimited notes available for $5 on the iPhone and $15 on the iPad.
[via Microsoft Office Blog]