Microsoft unveils Azure-based cloud platform for connected vehicles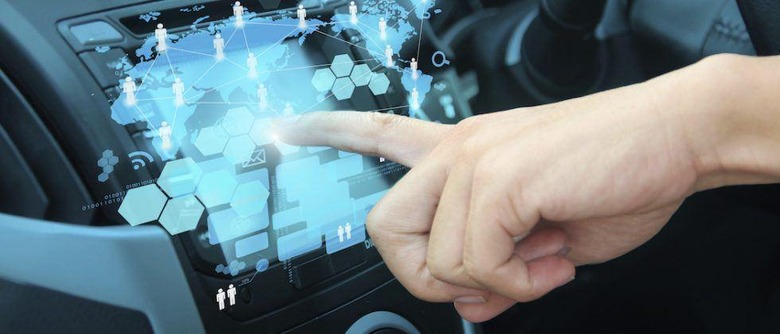 At CES 2017 on Friday, Microsoft announced its latest plan to get involved in cars and their technology. No, the company isn't making its own autonomous vehicle like everyone else seems to be doing these days. Instead it's Microsoft Connected Vehicle Platform, a cloud system built on the Azure platform that will power connected cars and their growing number of services. Along with things like navigation and "in-car productivity," it will be used to bring Cortana to the road.
In their announcement, Microsoft's EVP for Business Development Peggy Johnson explained that the Connected Vehicle Platform "is not an in-car operating system or a 'finished product'," but a cloud platform that focuses on five key areas manufacturers have identified: "predictive maintenance, improved in-car productivity, advanced navigation, customer insights and help building autonomous driving capabilities."
The Microsoft Connected Vehicle Platform will be released later this year as a public preview, and include the ability to bring Microsoft products and services like Cortana, Office 365, and Skype for Business to vehicles. "We want to help automakers create connected car solutions that fit seamlessly with their brands, address their customers' unique needs, competitively differentiate their products, and generate new and sustainable revenue streams," Johnson added.
Microsoft noted that its first partner is the Renault-Nissan Alliance, which will be using the Connected Vehicle Platform in their next-generation connected vehicles. Along with Nissan, Microsoft is working with BMW, which shouldn't come as a surprise, seeing as how both manufacturers announced Cortana integration at CES already.
SOURCE Microsoft