Microsoft unveils advertisements that will launch with Kinect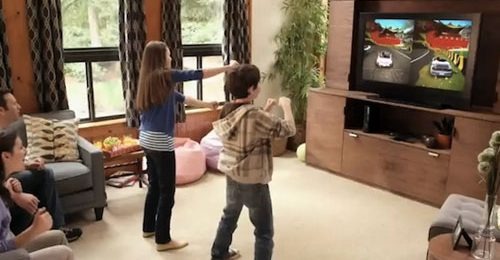 Advertisers have tried just about everything to get into the hearts and minds of the consumers. Games are nothing new when it comes to advertising products, we have had in-game ads for a long time now and some ads themselves are games. With the Microsoft Kinect for Xbox 360 set to launch in November, Microsoft is talking about new ads that will use the Kinect platform.
Microsoft has unveiled the three advertisers that will have ads that are set to launch alongside the Kinect platform on November 4. The advertisers include Chevrolet, Sprint, and T-Mobile. Chevy will have an ad called Kinect Joy Ride where gamers can test drive cars like the Volt, Cruze, Camaro, and Corvette.
Sprint will sponsor Kinect Adventures with a chance for players to have their pictures on Xbox Live. T-Mobile will have products placed thought the Kinect Sports game with ads like signage on the nets in the volleyball game, custom bowling balls, and foam fingers held by audiences in the arena. The new ads will launch on November 4 along with the system and actually sound like an interesting way to advertise that the consumer might enjoy.