Microsoft Translator adds offline, image translations for iOS and Android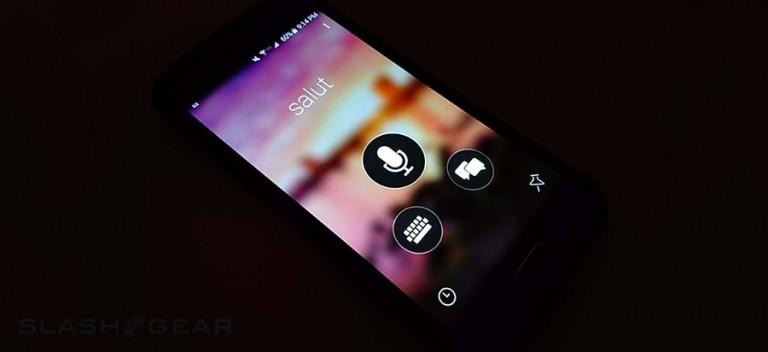 Microsoft has pushed out an update for the Microsoft Translator app on Android and iOS. Once updated, the translation app, which is similar to Google Translate, will feature two new features, one per platform. Android users, for their part, will get a new artificial intelligence-powered translation engine, and iOS users will get a new image translation option that uses Microsoft's own Optical Character Recognition (OCR).
Microsoft announced the two new features today. Most notable among the updates is the launch of what Microsoft says is the first Deep Neural Network-powered engine for offline translation. Available on Android, Microsoft Translator users will need to download offline packs (they're free), and will then be able to enjoy offline translations said to be "near online quality."
According to Microsoft, it has been using its own Deep Learning technology for nearly a year as part of its translation cloud service. This technology is used with the Bing.com translator, Microsoft Translator apps, and the Skype Translator. Though not quite the same quality as online translations, the offline translations are said to be better than past offline translation options.
For now, Android users can download offline translation packs for the following languages: Chinese (Simplified), Italian, French, Russian, Polish, German, Vietnamese, Spanish, and Portuguese.
Less notably but no less useful is the new image translation option for Microsoft Translator on iPhone. In this case, the apps uses OCR to translate text captured in an image. This is easier than typing out the text, especially if it's in a language with an alphabet different than one's native language.
The feature is useful for translating things like signs and menus. While this feature has been available in the Windows apps for a while, it is new on iOS. The feature supports the following languages:
Chinese Simplified

Chinese Traditional

Czech

Danish

Dutch

English

Finnish

French

German

Greek

Hungarian

Italian

Japanese

Korean

Norwegian

Polish

Portuguese

Russian

Spanish

Swedish

Turkish
Overall, Microsoft Translator (on both platforms) supports translations between more than 50 languages, including voice and text translations. Among the features is a conversation translation, which will translate one's conversation as they're talking.
Android will get image translation soon, and iOS will eventually get the AI-powered offline engine.
SOURCE: MSDN