Microsoft Touch Pack For Windows 7: Multitouch Video Demo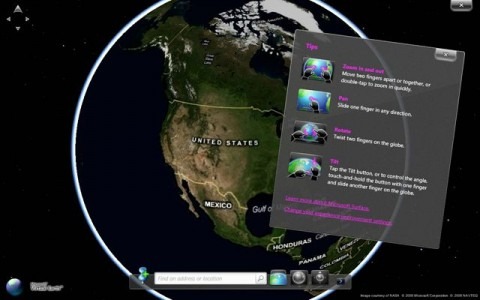 Microsoft have announced their Touch Pack for Windows 7, a set of three games and three Microsoft Surface applications that take advantage of the new OS' support for multitouch.  GottaBeMobile managed to score a sneak-peak of the new Touch Pack; you can see their video demo after the cut.
Video demo after the cut
The three games are Microsoft Blackboard, a physics puzzle which uses virtual gears, fans and seesaws to create Rube Goldberg-style machines, Microsoft Rebound, which is basically multitouch-Pong, and Microsoft Garden Pond, where you use your fingers to move origami boats across the water and to goals.  As for the three Surface apps, they're the interactive 3D globe, Microsoft Surface Collage, the photo viewer, and Microsoft Surface Lagoon, an interactive screensaver full of fish.
The Microsoft Touch Pack for Windows 7 will be preloaded onto Windows 7 PCs that support multitouch, and that qualify – in terms of specifications and hardware support – for Microsoft's "Windows Touch" logo.  Rather than expecting people to make do with the six apps, the company is hoping that seeing some of the potential for multitouch will encourage third-party developers to support the new technology in Windows 7.