Microsoft to replace Metro branding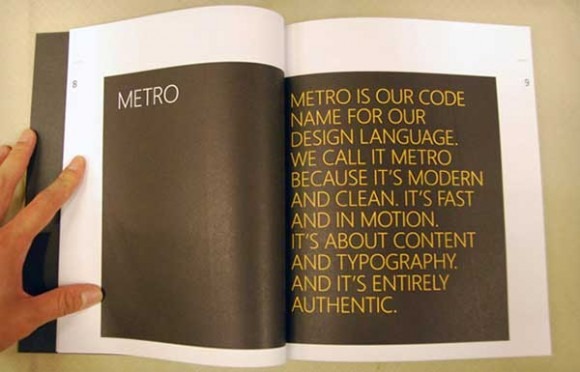 Microsoft has been using the term Metro for Windows 8 and Windows Phone to describe its design language used in the new operating systems. However, Microsoft seems to have run afoul of another company in Europe, and a memo has surfaced where Microsoft tells employees to stop using Metro branding. The order to stop using Metro branding is for both Windows 8 and other Microsoft products such as Windows Phone.
The Microsoft memo says the decision was reached after "discussions with an important European partner." The memo also tells employees that they have to adhere to the no more Metro ruling effective immediately. Additionally, the memo notes that Microsoft is "working on a replacement term." That replacement term is expected in this week.
Considering that today is Friday, the new term could be unveiled today. Until that the term is coined, Microsoft is telling employees to refer to the Metro style user interface as "Windows 8 style UI." Apparently, the memo doesn't spell out what the reason for banning Metro branding is, but presumably, one of Microsoft's partners raised some sort of trademark conflict in Europe.
Microsoft calls out a "partner," which is a very vague term that could mean anything from a developer to a reseller of software. It's also interesting that Microsoft is only now figuring out that it needs to change branding after promoting the Metro UI for so long.
[via TheVerge]