Microsoft to excel past Apple with new Zune Originals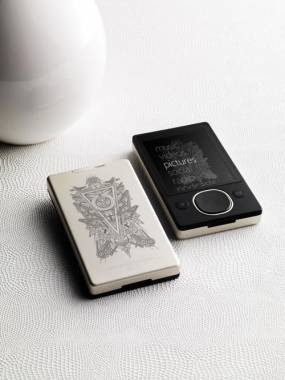 Everyone knows that if you order your iPod from Apple online you get the option to customize is with up to two lines of text across the back. Well Microsoft is taking it a step further with their new Zunes and offering up 4 lines of text and even the option to have an entire piece of art engraved on the back.
The new 4, 8, and 80GB Zunes that are dropping tomorrow will have this option of customization, but the real question is, will Microsoft be selling the customized Zunes or do they have a deal worked out with one of their third party retailers where they take care of it all? I think it would be nice to see Microsoft actually start selling something hardware wise themselves.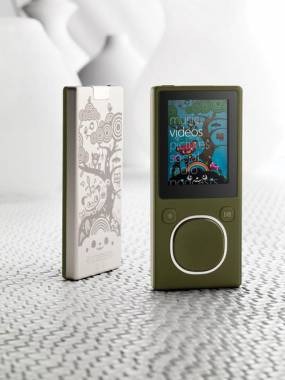 Anyways, onto the artwork, I am pretty sure you can't upload any old piece of art you want, but they have 30+ options from some pretty popular artists. I've got to admit, of the few pieces I've seen, they actually do add some appeal to the players themselves.
Zune to one-up iPod in customization [via electronista]