Microsoft to end Points virtual currency tips source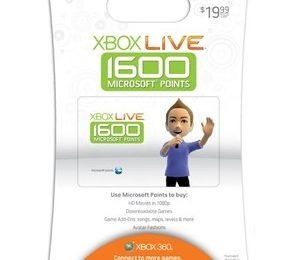 I have never been a big fan of the points system that Microsoft uses. The thing that has always annoyed me is that it seemed I always had to spend more than I really should have for things purchased on Xbox since you had to buy at least 400 points at $5. Inevitably, I would need only a few more points to complete a purchase and had to buy 400 even if all I needed was 100. I am not the only one bothered by that and Microsoft is set to end the Points program this year according to a source.
The source tips that by the end of the year all transactions on the Xbox will be moved over to normal currency. The money that players need to spend to get their downloadable content will be based on whatever their local currency is. Gamers that have points left at the time that the system converts will be granted the monetary value of their Points stash.
Microsoft has offered up no official statements other than saying it doesn't comment on rumors or speculation. Microsoft has been using a confusing mix of Points and real money for a while now and moving to all cash is a good thing I think. Will you miss Points for any reason?
[via Insidemobileapps