Microsoft To-Do remembers it has a web app, updates all platforms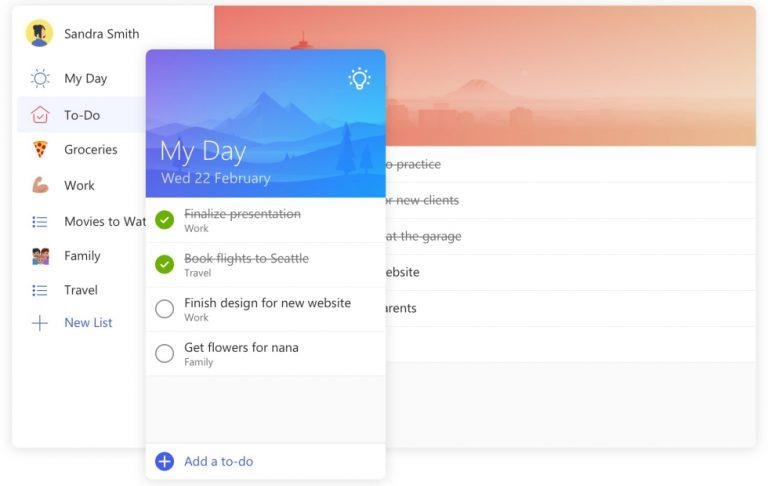 Before there were all these hip productivity to-do list apps, there was the list-lover's heaven known as Wunderlist. Microsoft gobbled it up and, just like the Sunrise calendar, made it no secret that it would be shutting the service down once its replacement was well on its way. That replacement is Microsoft To-Do, which doesn't seem to get as much attention as Microsoft's other apps. In fact, it's only now that Microsoft is reminding people that it actually has a Web version of the service, after giving it a facelift.
Some might argue that Microsoft To-Do is available on the platforms that matter, at least for Microsoft. That means Android, iOS, and, of course, Windows 10. Some might argue (to the death) that macOS and Linux do matter. More importantly, the Web is all that matters for some. Fortunately, Microsoft has an answer for those. It just forget to remind users about it.
Microsoft To-Do's web app isn't knew, just lesser known. Almost all of Microsoft's updates have been for the mobile or PC version of the service. What better time to remind the public of its existence than with its first update in a long time. And it's a big one at that. In addition to a redesign that makes it look like Outlook.com, the web app is getting a Planned smart list features that shows your upcoming tasks for the next five days. And, for the first time, this feature is available first on the web, with mobile and PC coming later.
Our web app has a new look! With our new design, it's easier to visually organize your lists by color. And our new Planned smart list gives you an organized overview from My Day to the next 5 days and even later. pic.twitter.com/zpgpsYfljI

— Microsoft To Do (@MicrosoftToDo) September 11, 2018
Microsoft has also just recently pushed updates to its apps on other, more advertised platforms. On iOS, the app lets users move between lists using swiping gestures. On Android, users can undo removing a task from a list, in case it was done accidentally. Both are getting improved syncing and performance with shared lists.
Microsoft To-Do is still far from replacing or even just placating Wunderlist users' hearts. And at it this rate, it's going to take more than a while. On the flip side, that probably means Wunderlist will be around a bit longer on life support.