Microsoft To-Do for Mac's arrival heralds Wunderlist's exit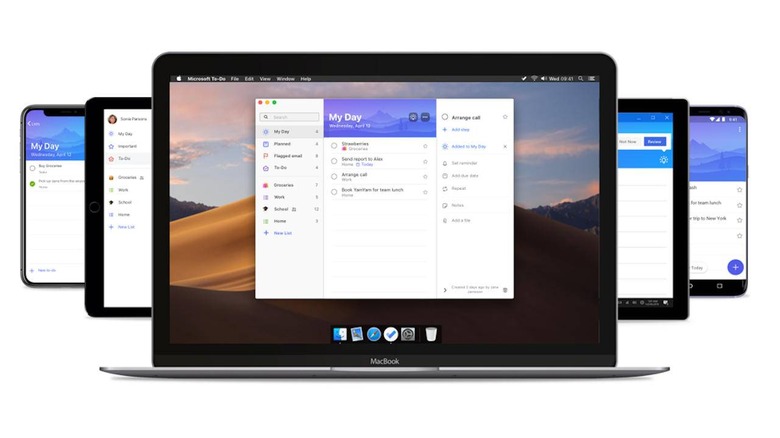 When Microsoft bought popular list app Wunderlist, there were fears that it would sunset the app and service just like it did with Sunrise Calendar. Microsoft didn't leave these users hanging and did confirm the inevitable but not until it has made its own replacement is ready. That day may now be fast approaching as it announces that Microsoft To-Do is finally available in the last missing platform: macOS.
Microsoft To-Do has admittedly come a long way since its first release. Back then, it was inconceivable for Wunderlist fans that it would take the place of their beloved app. Those will probably still find MS To-Do pales in comparison but others may finally be able to migrate to the app now that it's available practically everywhere and with mostly the same features.
On macOS, Microsoft To-Do has two forms. Pressing ⌘2 activates its "minimized view". This way, you can keep on working on a document or spreadsheet and still have your todo list within view. You don't even need to go into detailed view to edit a task. But if you need more screen real estate, the full view is just a ⌘1 away.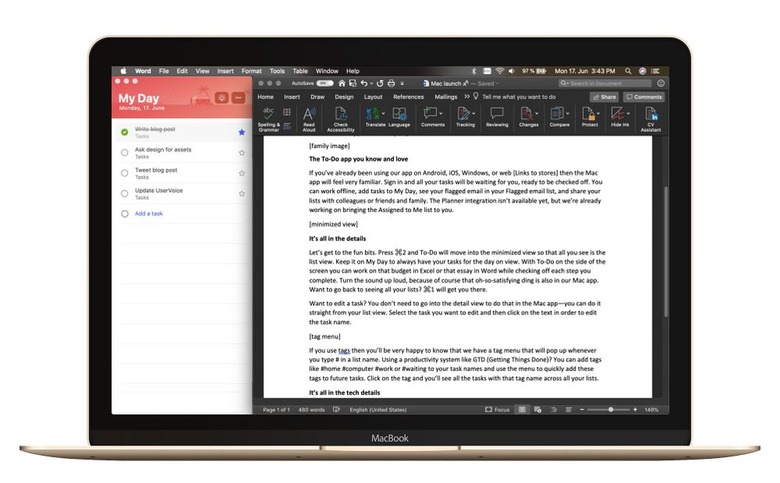 Other features include the ability to work offline, seeing flagged emails, and sharing lists with friends and family. Typing a "#" in a list automatically pops up the tag list. Sadly, Microsoft says that Planner integration isn't there yet.
With the addition of macOS, Microsoft To-Do is now available on almost all major platforms. That includes Android, iOS, Windows, and the Web for everything else. Whether it has what it takes to take on the likes of Todoist is, however, a different question entirely.