Microsoft tipped to cut the price of Windows 8 and Office for small touch enabled devices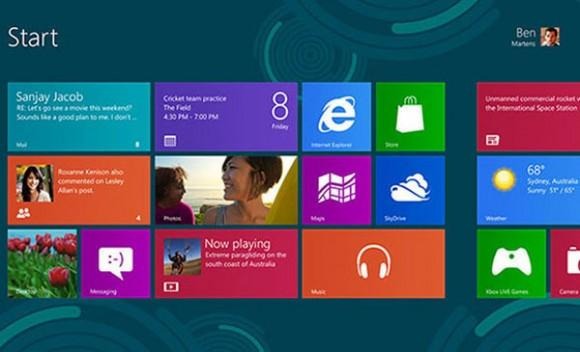 The Wall Street Journal is citing unnamed sources who claim to be familiar with Microsoft's situation who say that the software giant has been offering price cuts on its key software. According to the sources, Microsoft has been offering manufacturers price breaks on Windows 8 and Office software. These price cuts are said to be an effort on Microsoft's part to help improve the number of small touch enabled laptop computers being developed.
The sources claim that the discounts Microsoft is offering are particularly focused on portable devices with small screens that would be expected to appear this fall. Price cuts on Windows 8 and Office software are particularly important because they help manufacturers lower the selling price of their devices making consumers more likely to purchase. So far, sales of Windows 8 devices have failed to impress.
Microsoft continues to maintain that Windows 8 would be more popular if there were more devices focused on the touch aspects of the operating system. Some analysts agree having said that sales are slow because of the lack of devices equipped with touch displays available for consumers to choose from. Microsoft hasn't confirmed or denied that it is offering discounts.
Microsoft isn't known for offering discounts on its operating system or other software so this move could indicate that Microsoft is finally willing to deal in an effort to improve the popularity of Windows 8. Considering that the software giant makes a huge amount of its profits from the Windows operating system, you can bet the company will do anything and everything to improve sales even if that means cutting into its profit. The Wall Street Journal reports that in February Microsoft was offering computer makers a deal with Windows 8 and Office for only $30 for touchscreen devices under 10.8 inches. That software package had previously cost $120.
[via Wall Street Journal]