Microsoft teams with Steelcase to pair Surface with creative-friendly furniture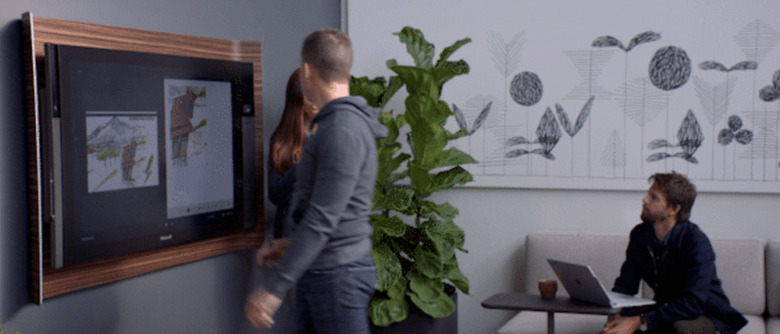 Microsoft sees a market for their work-friendly Surface products, but one that could benefit from the right furniture. To make this a reality, Microsoft has paired up with the folks at Steelcase to create Creative Spaces. Each of these spaces showcases the potential for welcome, workable, inspiring places to work. They've all got multiple Microsoft Surface products inside, of course.
The key to the success of Creative Spaces for Microsoft and Steelcase is their ability to transition between work uses. For them that means transitioning between "me" time and "we" time – with space for one person but an expanded space for multiple people. One example of this is the Focus Studio, as shown in the image below this paragraph.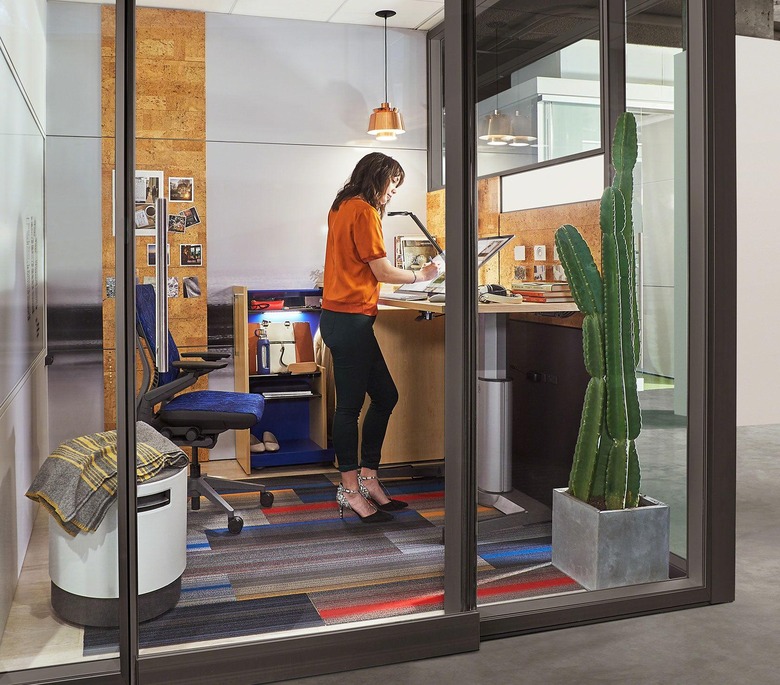 ABOVE: "Focus Studio: Individual creative work requires alone time to focus and get into flow, while also allowing quick shifts to two-person collaboration. This is a place to let ideas incubate before sharing them with a large group, perfect for focused work with Microsoft Surface Book or Surface Pro 4."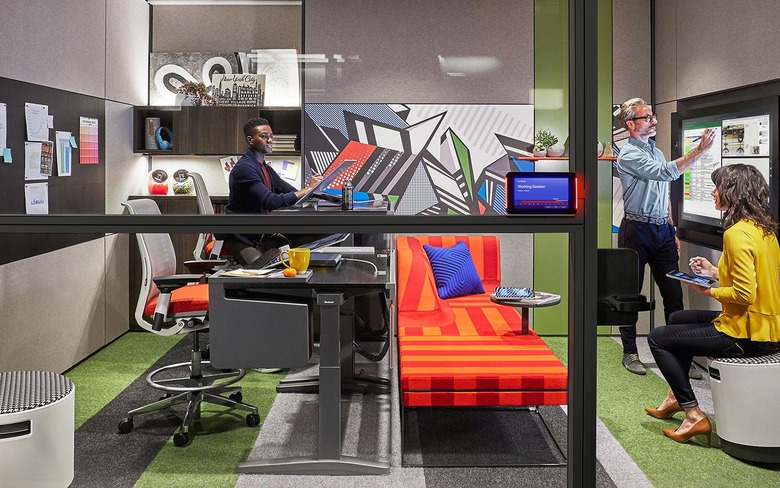 ABOVE: "Duo Studio: Working in pairs is an essential behavior of creativity. This space enables two people to co-create shoulder-to-shoulder, while also supporting individual work with Microsoft Surface Studio. It includes a lounge area to invite others in for a quick creative review with Surface Hub or to put your feet up and get away without going away."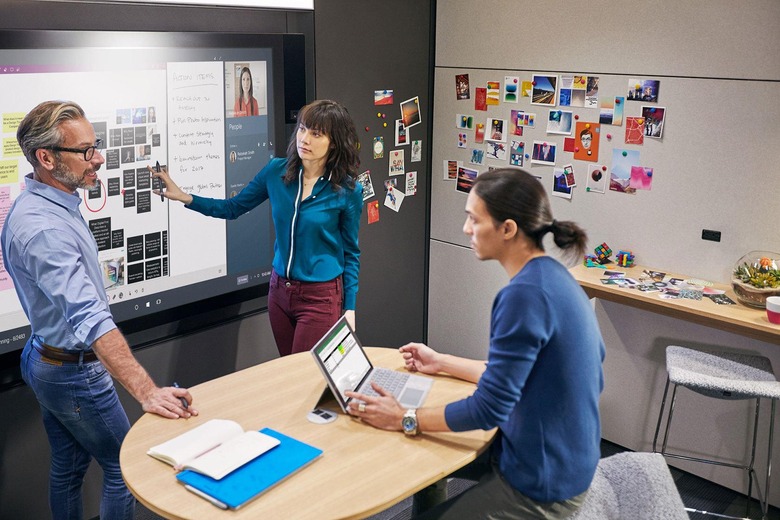 ABOVE: "Ideation Hub: A high-tech destination that encourages active participation and equal opportunity to contribute as people co-create, refine and share ideas with co-located or distributed teammates on Microsoft Surface Hub."
Other locations in Creative Spaces include Maker Commons and the Respite Room. In addition to showing off the ideal workplace for creativity with Microsoft, Steelcase will be becoming Surface Hub resellers. Starting today, "select" Steelcase dealers will begin reselling Surface Hubs in the United States and Canada.
These spaces will launch immediately if not soon in 10 locations. All collaborative Creative Spaces will appear in Steelcase WorkLife Centers around the world. The first Creative Spaces showcases will exist in New York City, San Francisco, Chicago, Los Angeles, Munich, and London.