Microsoft targets next-gen console pricing difference with PS3 trade-in promo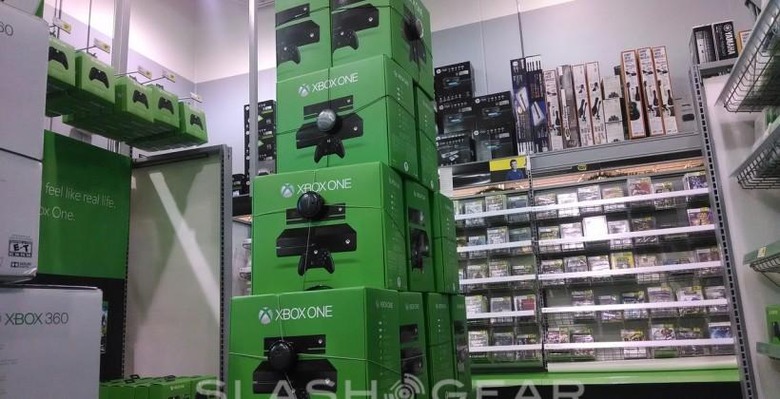 When one chooses which next-generation console to purchase, one oft-cited factor is the price: the Xbox One is going to run you an extra $100 over the PS4. Microsoft seems to be targeting that particular issue with its new trade-in promotion, which offers gamers $100 in store credit towards an Xbox One in exchange for their old Xbox 360 or PlayStation 3.
Though the promotion is for both of the previous-generation consoles, Microsoft seems to be targeting the PlayStation 3 owner in particular, as you can see from its advertisement below. The message seems simple enough: give us your old Sony console, and we'll make the price difference between the two newest offerings a non-issue.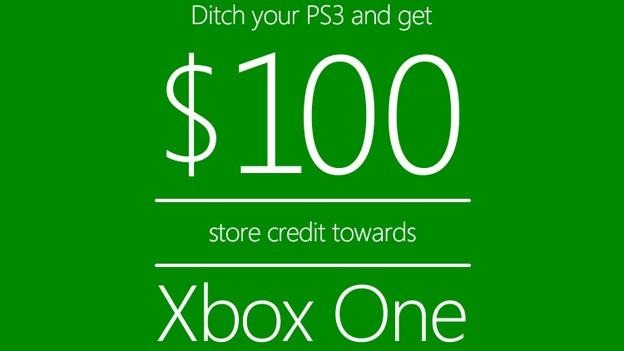 The deal itself is a decent one, as long as you don't mind trading your older console for store credit rather than cash. The deal could also serve to shoot Microsoft in the foot, however, drawing attention to the fact that gamers will need to fork over something extra — even if it is their old console — to get an Xbox One for the PlayStation 4's pricing.
In other words, a cynic might see the promotion thusly: keep your current 360 or PS3 and get a PS4 for the same price you'd end up paying towards an Xbox One. If you're ready to part with your trusty and dusty Xbox 360 or PS3 and want to take advantage of the promotion, your console will need to be in good — and working, obviously — condition to be accepted. The promotion is running through March 2.
SOURCE: Forbes