Microsoft talks Windows 8 app pricing, free trials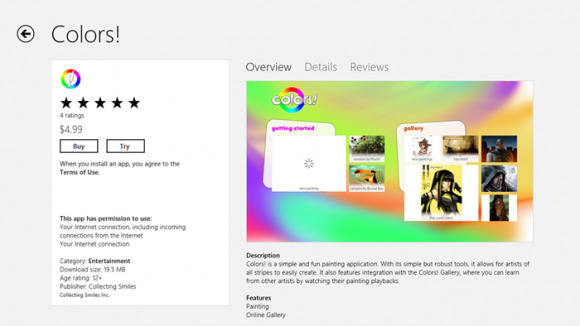 Now that we have a release date for Windows 8, it's time to get down to the nitty-gritty and talk about apps. All of the apps we've seen for the Windows 8 Consumer Preview have been free, but obviously, that won't be the case when the full version of Windows 8 becomes available. Even though we'll surely see a ton of free apps available on the Windows Store, developers will have the option of setting prices for their apps as well.Microsoft has detailed the pricing scheme it will eventually use for the Windows Store, saying in a post on the MSDN Blog that app prices can range from $1.49 all the way up to $999.99. In an apparent attempt to make the Windows Store stand out from all the other app stores, developers won't have the option of pricing their apps at $0.99, so don't count on having a seemingly endless supply of dollar deals to browse through on the Windows Store.
The company also says that it will support successful apps by only taking a 20% fee on apps that generate $25,000 or more in sales. Until apps reach that $25,000 milestone, however, Microsoft will be taking an industry-standard cut of 30%.
Additionally, Microsoft is taking a "try before you buy" approach to the Windows Store, letting developers offer a free trial period for their apps. A trial lasts for seven days, and naturally gives users the option of backing out of a full purchase should they decide they don't like the app during the trial window.
Microsoft is making some smart decisions with the Windows Store. The 20% fee on successful apps will likely have developers giving the Windows Store priority in some cases, and giving users access to a free trial before buying could potentially lead to more downloads (and, by extension, more purchases). We'll see if Microsoft's plan for the Windows Store works out when Windows 8 launches on October 26.
[via The Next Web]