Microsoft Tag service slated for shutdown in 2015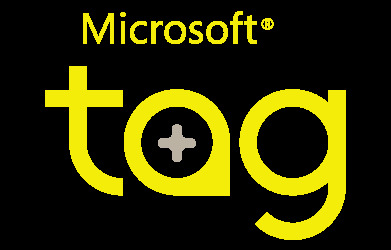 QR codes have been a bit slower to catch on than some had anticipated, yet their victory over competing codes is solid, and again reaffirmed with an announcement by Microsoft today: its Tag service will be shut down on August 19, 2015. The deadline, which is exactly two years form now, will give users a chance to migrate to something more solid before the lights go off permanently.
Microsoft Tag launched a few years back, with the point of the service being to trump your average bar code – among them being QR codes – in favor of something a bit more flavorful. Colors and embedded logos were part and parcel of the service, and while some found this to be desirable over QR codes, there were two downfalls: proprietary software and lack of easily-accessible Tag software.
Said Microsoft: "This August 19, 2013 notice is to inform our Microsoft Tag customers that the Microsoft Tag service will terminate in two years, on August 19th, 2015. We are providing this two-year termination notice in accordance with our Terms of Use for the Microsoft Tag Service ... See Section 2 – Availability of Service; Changes to the Agreement & Service, paragraph 2.1."
The company went on to say that current users will be able to log in and otherwise use the service – including Tags that already exist – for the next two years. What happens to existing Tags after the deadline? They'll still work, so users need not worry. In addition, the Tags will be migrated to ScanLife's platform, which will begin supporting the format "no later than" September 18.
Those who want to continue with their Tag campaigns will then have the choice of migrating over to ScanLife and resuming business. Otherwise, it would seem that QR codes are the barcode of choice – and open source, it's worth noting.
VIA: Venture Beat
SOURCE: Microsoft Tag