Microsoft Surface Signature Type Cover is swathed in Alcantara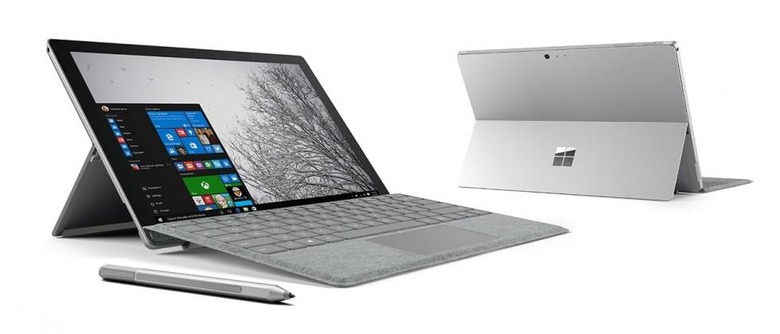 Surface users out there wanting a keyboard cover that isn't covered in plastic can now get hands on the Signature Type Cover that has a keyboard and is covered in a two-tone grey Alcantara material. Alcantara is a high-end material that is used in vehicle interiors and other places. The big feature of Alcantara is that it is very soft to the touch and offers good grip.
The material is commonly used in car seats and to cover steering wheels. As Alcantara ages, it gets softer. The Signature Type Cover uses the latest generation Surface Pro keyboard with keys spaced for comfortable typing and ideal key travel with each keystroke. The keyboard cover supports the Surface Pro 3 and Surface Pro 4 platforms.
The keyboard measures 11.6-inches x 8.54-inches x 0.19-inches and weighs 285 grams. The keys are mechanical and the keyboard has a full QWERTY layout and a full row of function keys. There are also buttons dedicated to Windows shortcuts, media controls, and screen brightness. The keyboard attaches to the Surface Pro using magnets.
The soft Alcantara fabric will help prevent scratched to the screen of the tablet as well. The signature Type Cover is available for $159.99. If you are unfamiliar with the Surface Pro 4 tablet that this keyboard is designed to work with, you can check out our Surface Pro 4 review. This new keyboard looks much better than the plain plastic style that we had in our review. The standard keyboards sell for around $130 making the price to upgrade to the Signature version reasonable. We really liked the Surface Pen and its ability to magnetically cling to the side of the tablet.
SOURCE: Microsoft