Microsoft Surface RT makes first appearance in UK stores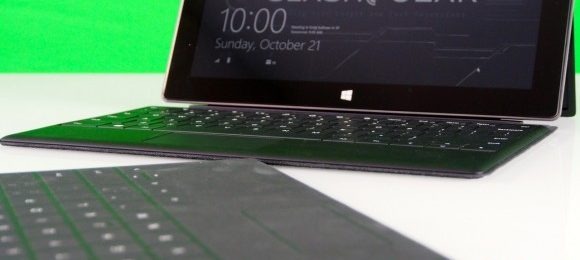 US consumers have enjoyed access to Microsoft's new Surface tablet at brick and mortar stores since launch, but up until today, UK consumers have been forced to purchase their tablets online. That's no longer the case, as department store John Lewis has starting offering Surface RT tablets on its shelves. This, of course, will give UK consumers the chance to get some hands-on time in with the device before committing to a purchase, which is always a pretty big deal.
John Lewis is selling the 32GB Surface RT variant for £479 and the 64GB model for £559. Both variants come with a black Touch Cover, and you actually don't have any choice in the matter. Whereas Microsoft offers Surface RT with the option of the Touch Cover, John Lewis is including it along with every Surface purchase. That's not a bad deal, considering that the Touch Cover seems to be a pretty big part of the Surface experience.
We're not sure if Microsoft will get Surface in other UK stores, but for the moment, John Lewis is it. Also unclear is whether or not John Lewis will get the incoming Surface Pro, but with Surface RT now on the store's shelves, it seems likely it'll be among the first stores to get Microsoft's beefier Surface model.
Microsoft recently announced that it had increased Surface RT production, and that its temporary holiday stores here in the US will stay open into the new year. Some of those temporary stores will even transition into permanent retail locations, but Microsoft has yet to announce which ones will be hanging around. Check out our story timeline below for more on Surface RT!
[via Windows Phone Central]