Microsoft Surface Phone: 3 Models, Still Coming, But In 2017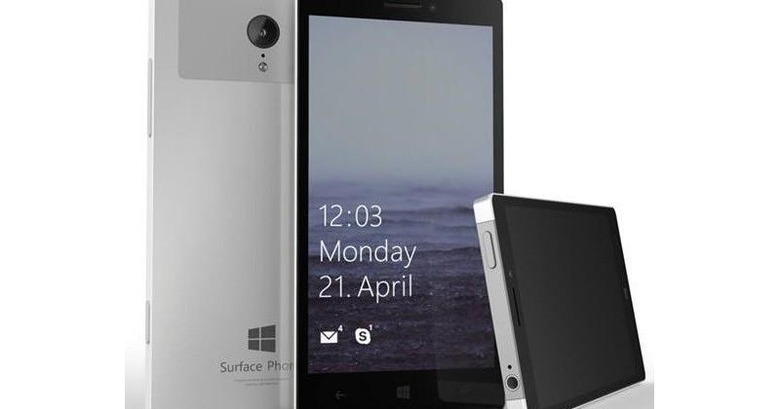 Microsoft's own execs may be downplaying the significance of Windows phones, at least for this year, but that's not stopping fans from wishing and hoping. Perhaps demonstrating the hopes and desires for a smartphone they can really be proud of, rumors about Microsoft's mythical Surface Phone just refuse to die. While the latest word does concede that it won't come until 2017, the speculation adds that there might actually be three such smartphones available, targeting different customer tiers but all bearing the same non-Lumia Surface name.
Those three models will be marketed to consumers, business, and "prosumer" customers, according to the sources. It isn't clear if there will be three variants of the same model addressing these slightly different markets or if there will be three different models under this "Surface Phone" brand. Needless to say, any such smartphone isn't going to happen until 2017, in line with Terry Myerson's "not this year" remarks.
That still, however, leaves open the question of what a Surface Phone will be. On the surface, no pun intended, such a smartphone is expected to flaunt a more premium build now associated with the Surface line of tablets. In start contrast to the usual plastic materials of even the most premium Lumia smartphones. But hardware is one thing and, at this point, is probably easier to get right. If CEO Satya Nadella's words ring any truth, however, a Surface Phone will be defined more by its software. Specifically, with Continuum.
Nadella made an analogy to the Surface, which can be said to have at least revived or popularized the 2-in-1 tablet/laptop hybrid category which OEMs, even Apple, are now doing. Microsoft's Windows 10 mobile thrust will similarly focus on creating or redefining a new trend, and Nadella would have us believe that it will take a "PC in your pocket" character. But such software will need the hardware to run it, and the Surface Phone is the crowd favorite in that regard.
In light of that still unconfirmed smartphone, Microsoft is also believed to be planning on retiring the Lumia brand. A strange move considering it was barely 2 years ago when the company formally settled on the "Microsoft Lumia" name. However, it might be a tactic to allay fears of Microsoft's dominance in the Windows phone market. Specifically, the fact that almost all Windows smartphones are Lumias. Just as there are Surface tablets and a host of OEM laptops and tablets, Microsoft might be aiming to have a high end Surface Phone as just one voice in a chorus of other OEM Windows phones.
VIA: Windows Central