Microsoft Surface magnesium case reportedly hit by low yields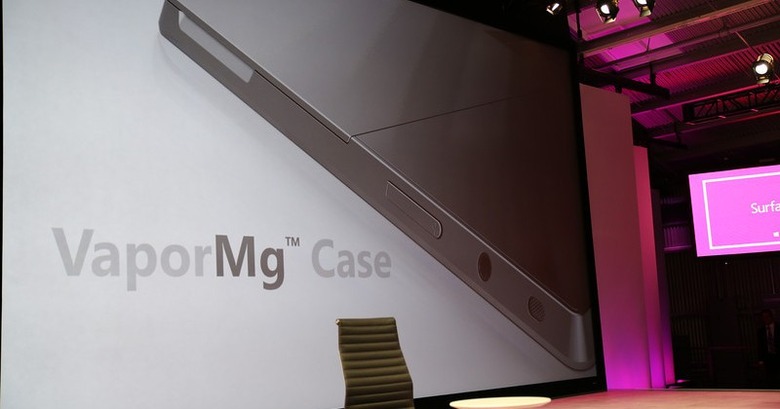 Microsoft ruffled more than a few feathers when it introduced its Surface tablet, although pricing and availability details were scarce at the event in June. One of the key features of the tablet was its premium magnesium construction featuring an integrated kickstand. Digitimes reports that Microsoft is seeing low yields with the case construction method, with the publication citing upstream supply chain sources.
Microsoft is said to have approached a number of chassis makers, saying that it planned to construct five million Surface tablets by the end of 2012. Manufacturers apparently balked at the idea, unable to meet Microsoft's construction demands. Microsoft eventually found a Chinese supplier to construct the casing, but because they're a "second-tier maker" the process has resulted in low-yields. Microsoft is said to be paying close attention to the manufacturing process as a result.
Aside from the magnesium casing, Surface for Windows RT will feature an NVIDIA Tegra 3 quad-core processor, while Surface for Windows 8 Pro will have one of Intel's low-power Ivy Bridge processors. The Pro variant will be slightly thicker a result, but will be more powerful and run the full version of Windows 8. Rumors have indicated that the pricing for the RT tablet will be around $599 for the 32GB model, while the Intel-based Pro version will run $899.