While most of our attention is on the new Surface hardware at today's Microsoft event, the company also revealed what's next for the Surface Audio line. Last year, Microsoft launched the Surface Headphones, and this year, it's following up with the Surface Earbuds. The Surface Earbuds are somewhat like any other wireless earbuds out there, but they offer some more functionality beyond what we're used to seeing.
For instance, the Surface Earbuds offer integration with both Spotify and Microsoft Office. The idea, it seems, is to keep the Surface Earbuds in your ears all day long, as they're outfitted with touch sensors that allow you to control things media playback through gesture controls.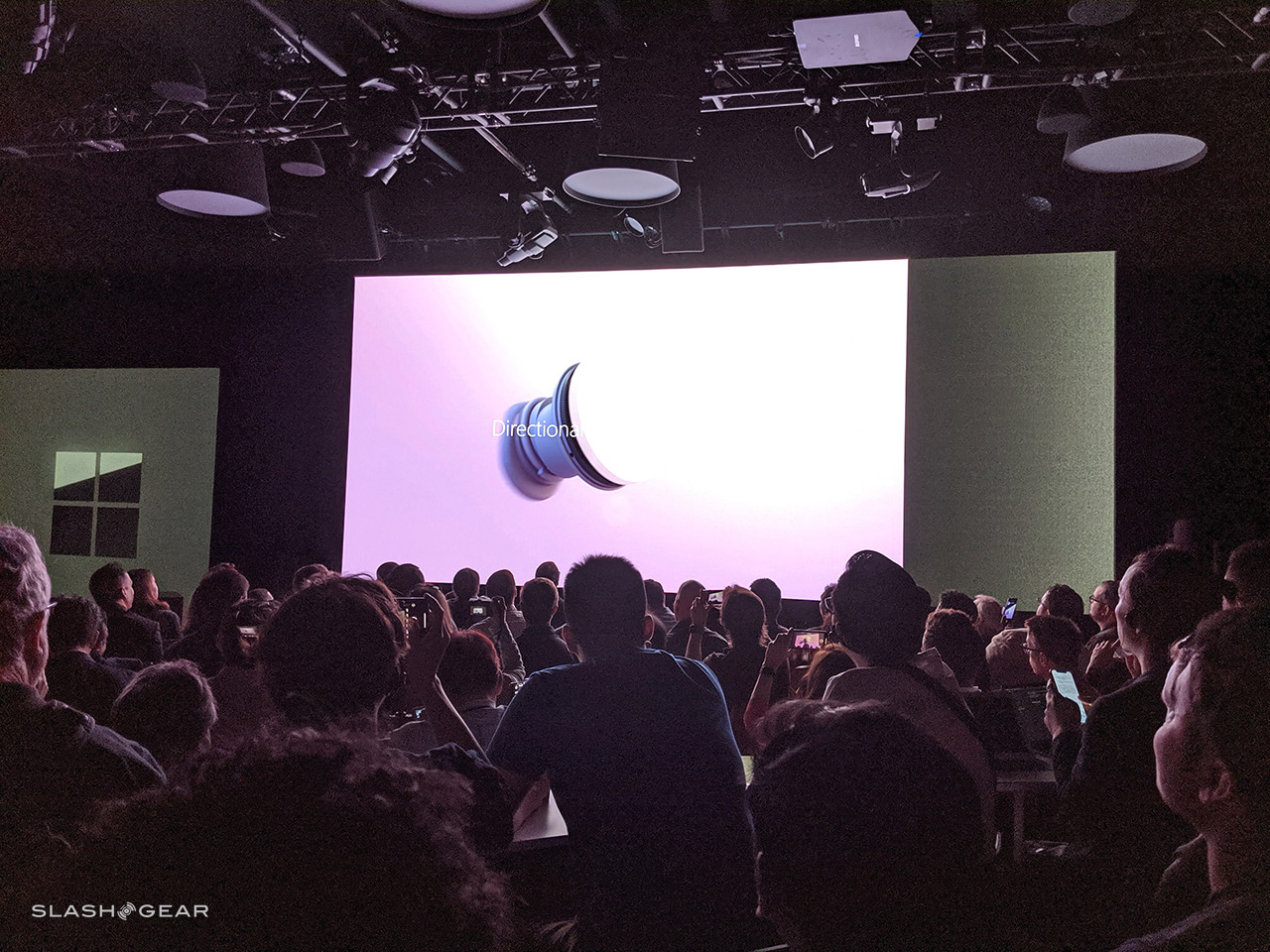 "On Android, with a few simple taps, you can open Spotify and it will start to play the right music for you in that moment," Microsoft's Robin Seiler said on stage today. "There's no screen required. You can play, pause, skip, or change the volume with just gestures."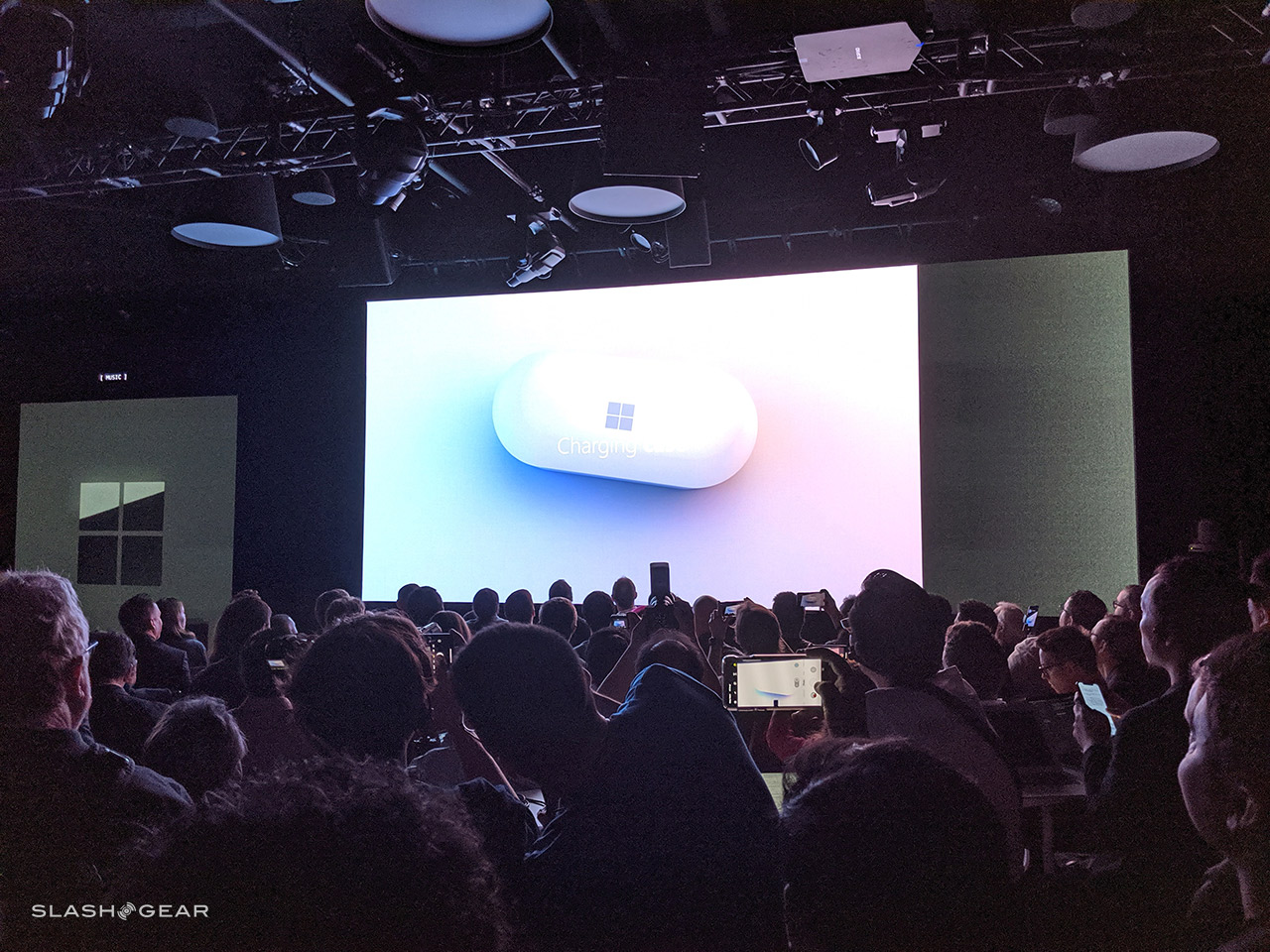 Then we have Microsoft Office integration. Seiler took us through a very brief demo in which she dictated slide captions in Powerpoint using her Surface Earbuds. Users will also be able to translate within Office with these earbuds, with support for more than 60 languages. In a sizzle video for the Surface Earbuds, we also see someone progressing through Powerpoint slides using the touch controls, so they could even be handy for presentations.
Seiler says that each earbud is equipped with dual noise-reducing microphones and batteries that can last for up to 24 hours. All in all, Microsoft's presentation on the Surface Earbuds was a quick one, but hopefully it won't be long before we learn more. They'll be out later this year with a price tag of $249.