Microsoft Surface cover doubles as built-in keyboard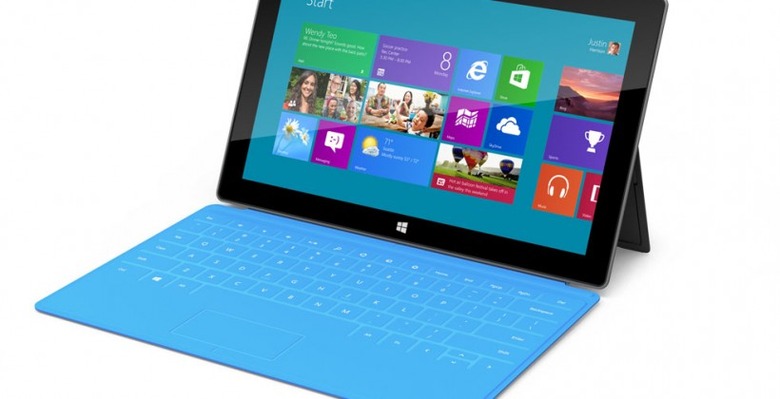 Microsoft has just announced what we've been waiting for this afternoon, and that is Microsoft Surface — their new tablet. Coming in with a 10.6-inch screen and all only 9.3mm thin this Windows 8 tablet sure looks neat. What impressed us however is their innovative new "smart cover," and this is something we can really call smart because it has a keyboard built-in.
The details are still rather light at the moment but the new Microsoft Surface tablet seems to be quite similar to Apple's smart cover only it is actually smart here. It attaches with the same magnetic feature and wraps around giving the edge a smooth book-like feeling in the hand. Their new case doubles as a full-out computer accessory with a complete multitouch keyboard, trackpad and more.
"Just as we've re-imagined Windows, we have a vision for the tablet."
All of this neatly folds out and goes from safely protecting your tablet, to making you have a complete computing experience at your fingertips. The entire case appears to be about 3mm thin so it's extremely sleek, yet genius. We'll dig for more details and surely report back shortly so stay tuned.