Microsoft support site tips iOS office apps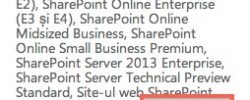 Rumors have been swirling for months that Microsoft was hard at work on versions of its Office productivity suite for Apple iOS devices. Recently more hints that Microsoft is in fact working on versions of Office Mobile for the iPhone, Excel for the iPad, and PowerPoint for the iPad have surfaced via Microsoft support sites.
MacRumors reports that the US Microsoft support site has a document that is listed as applying to Excel 2013. However, on the French support site the same document is listed as applying to Excel for iPad. Apparently, searching for similar phrases on the Microsoft support site offers a number of references to Office productivity applications for Apple gadgets.
Obviously, references to Excel for iPad, PowerPoint for iPad, and Office Mobile for iPhone certainly give no indication of when Microsoft will roll the services out. If someone at Microsoft is taking the time to add references to the apps, launch can't be too far off, right?
It would make sense that Microsoft would get all its ducks in a row, including support documentation before rolling out the new apps. We will certainly be keeping an ear out for any more rumors or details about the long rumored Microsoft Office apps for iPhone and the iPad.
[via MacRumors]