Microsoft sued over the Surface's storage capacity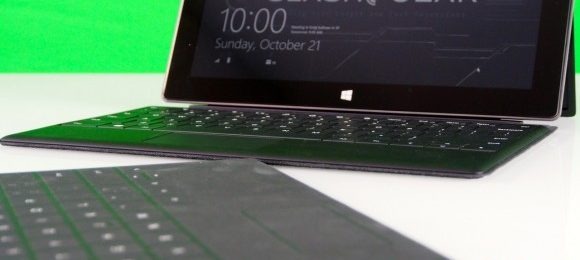 Microsoft's tablet/PC hybrid, the Surface RT, is advertised at 32GB and 64GB, depending on which model you purchase. As with all cell phones, laptops, tablets, and other devices with internal storage, the actual user-available capacity is lower due to the operating system and such. Andrew Sokolowski, a California lawyer, isn't happy about this, and has sued Microsoft over his 32GB Surface's storage space.
The issue started when Sokolowski quickly ran out of storage capacity in his 32GB Surface after adding media files. After poking around, he realized that while the device has a 32GB drive, only 16GB of that capacity is available for users' data. Thusly Microsoft is being sued for false advertisement, with the suit seeking class action status.
Microsoft issued a statement. "Customers understand the operating system and pre-installed applications reside on the device's internal storage thereby reducing the total free space." If a user wants to increase the amount of storage capacity, they can use a microSD card or an external hard drive, never mind that the external drive will put a serious damper on the Surface's portability.
Microsoft states on its website how much user-available storage space there is, specifically listing the 32GB device as having 16GB of free space, and the 64GB model as having 45GB of free space. The clarification was posted on November 5, and Sokolowski purchased his device on the 7th. According to his lawyer, however, the information is buried and purposely hard to find.
[via Seattle Times]