Microsoft starts Softwear clothing line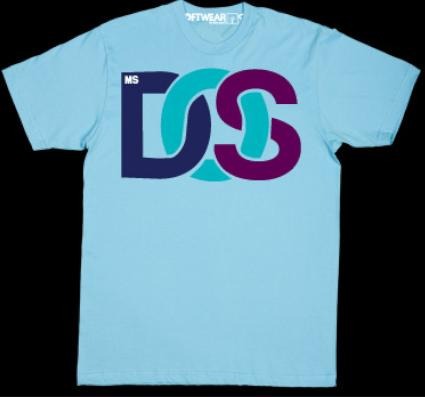 If you've just been itching to get your hands on some cool Microsoft gear, then you're in luck. The software maker has just announced their very own clothing line. And get this: it's called Softwear. Get it?
So, it seems now you can get your hands on some stylish duds to match your Microsoft obsession. Or, celebrate your love of all things 80's. Or maybe even just to be ironic. Whatever your reasoning, the new clothes are being marketed by Crispin Porter & Borgusky. Common, the rapper is also in on the marketing push.
This is all about nostalgia. There's a MS-DOS shirt, a Bill Gates mugshot and others. The line will focus on the "DOS days." So, that sounds fun. You'll be able to get your hands on the Softwear T-shirts starting on December 15th. Hey, that's just in time for Christmas!