Microsoft spreads its apps farther, partners with Acer, other OEMs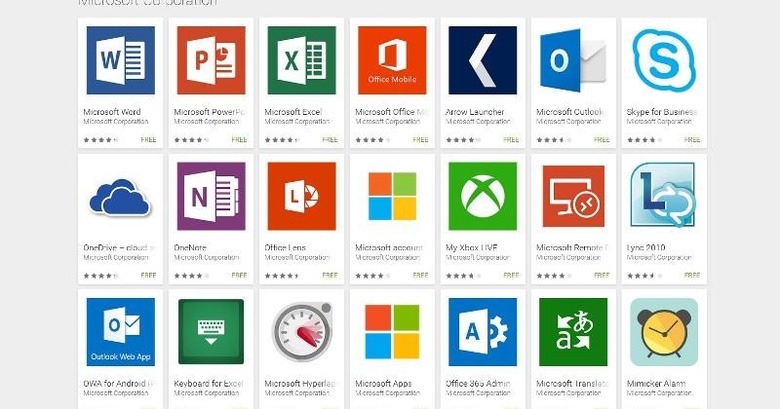 It might still be a surprise and a puzzle for some that Microsoft has apps on both Android and iOS, though it seems to have a preference for the former. It is all part of a strategy to reclaim its lost ground, especially in the Office space. To say that Microsoft is aggressively pushing those Android apps to more users wouldn't be an understatement, as this announcement shows. Redmond has proudly revealed that it now has 74 OEM partners ready to preload its apps on smartphones, and one of them is Acer.
This partnership isn't a completely new thing for Microsoft. In fact, about half of those 74 partners were made last year. We've already seen a number of smartphone OEMs install apps like Microsoft Word, Excel, and others on their devices, like LG G Pad 2 and Sony Xperia Z4. Perhaps the most high-profile of them was Samsung's, which saw the whole suite pre-installed on all its flagship models.
Microsoft hasn't named who the new partners are except for Acer. As part of its agreement, Acer will start preloading Microsoft apps on its Android smartphones scheduled for launch in the second half of the year. The lists consists of the usual culprits like Word, Excel, PowerPoint, Outlook, OneDrive, OneNote, and Skype. It might also be notable that Acer is the first major Android OEM to have announced a Windows 10 Mobile smartphone, the Acer Jade Primo.
Pushing its apps and services to Android, and to iOS as well, is part of Microsoft's play to reclaim what it lost in the mobile and Web age. Many have claimed that the software giant was down and out and the relevance of its products, especially its Office suite, was no longer as strong as before. Now it's making a comeback especially on those two fronts, through mobile apps and Office 360, putting it back on the map.
It is a strategy that Apple might also be adopting soon. CEO Tim Cook revealed that the Apple Music Android app is just the first step and that the company might be bringing its services to its rival OS as well. It is unlikely to affect sales of its own iPhones and iPads but could boost use and sales of its services in the process.